For a 1-year window of time in Chicago, I commuted from my apartment in Wrigleyville to the downtown Loop at midnight via Chicago Transit Authority metro (AKA "the L").
I'd ride home at noon once my shift was over and the sun had risen to its apex.
Here are a few tales from my bizarre Chicago public transit experiences.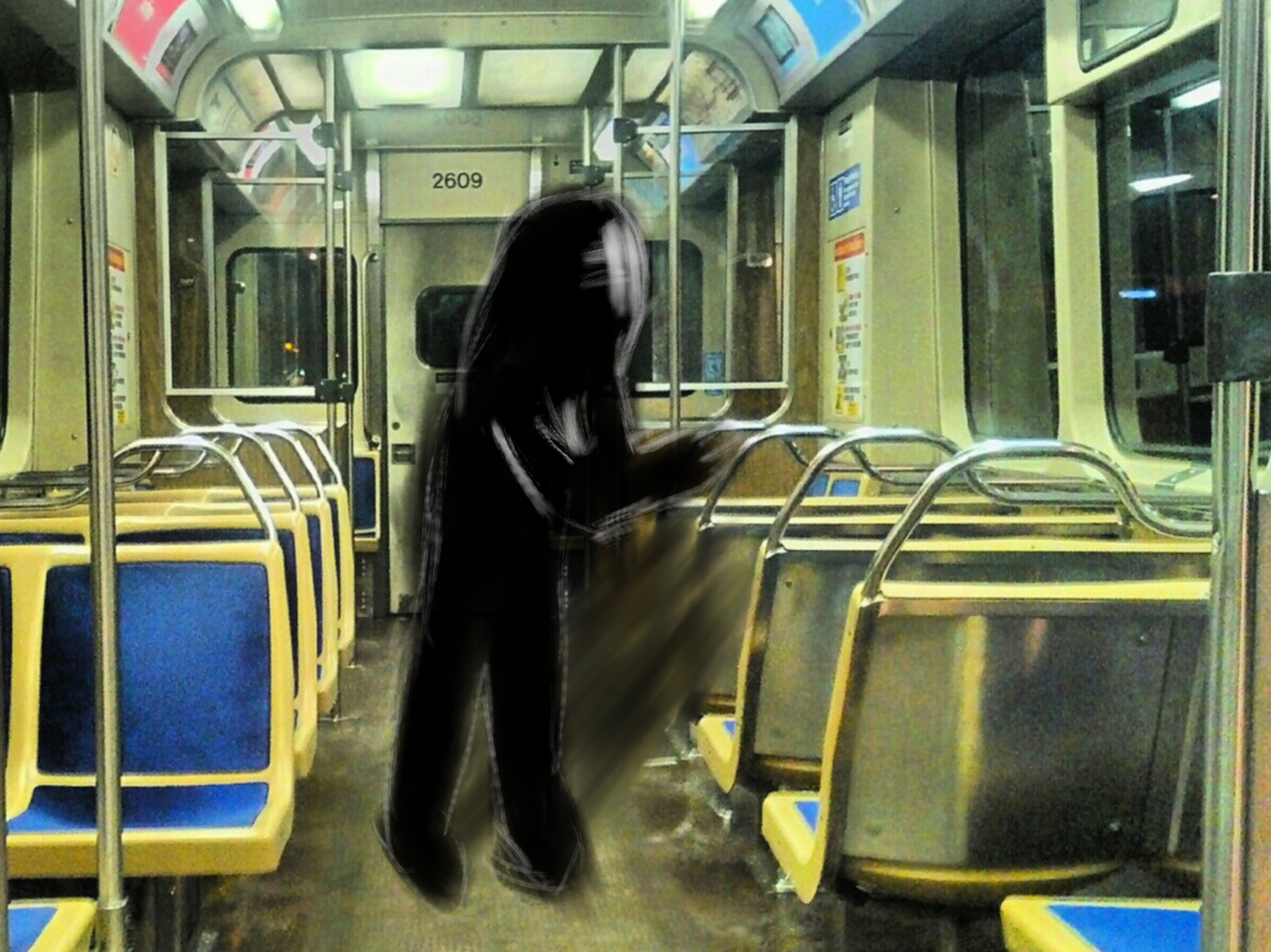 Things I observed before work (12:00AM-1:00AM):
two black guys, one about to kill the other, claiming he had just gotten out of prison. Scariest experience by far
cars regularly smelled of urine. The L served as a makeshift hotel for the few homeless that remain in Chicago through the winter.
homeless guy yelling at me, calling me a fag. Years later I saw the same guy getting knocked out in a World Star Hip Hop video.
in the few instances I took a taxicab to work instead of the L, on the reg:

wouldn't run A/C (presumably to save on gas costs)
wouldn't take credit card
would lie that they don't have change
claim to mishear how much change I asked for (e.g. give me back $2 instead of $5)
would take circuitous routes to inflate the fare
I'm unsurprised that Uber/Lyft have destroyed taxicabs

late at night in the humidity, the stink of trash would be really bad. I remember having to pinch my nose while waiting for the train
Things I observed after work (1:00PM-2:00PM)
I vomited on the Brown line once–mostly into my shirt. After Oktoberfest–I was drunk (6+ drinks), trying to entertain a business partner from the UK
really cute black girl flirted with me on the ride home, she complimented my eyes–never saw her again, regrets!
Muslim woman in a burka asked to borrow my cellphone–she explained she had ran out of minutes. I'd seen so many scams ran on the train by this point that I refused to let anyone hold my private property, even for a second–but the woman looked like at me like I was being a horrible human being/anti-Muslim. Maybe in a smaller town I'd have been more generous, but not on the L.
walking 1-mile from the Red line Garfield station to University of Chicago campus–never felt as out of place in a neighborhood as the south side of Chicago. I walked through a neighborhood I shouldn't have–only made that mistake once
got pickpocketed by a young (10-12 year old) Orthodox Jew wearing a yarmulke, while we waited under a heat lamp. Didn't notice at the time because I was wearing a puffy down jacket.