First Anniversary
My wife and I celebrated our first wedding anniversary and stayed in a hotel in San Francisco, across from the Ferry Building.
We had a fantastic view of the bay bridge: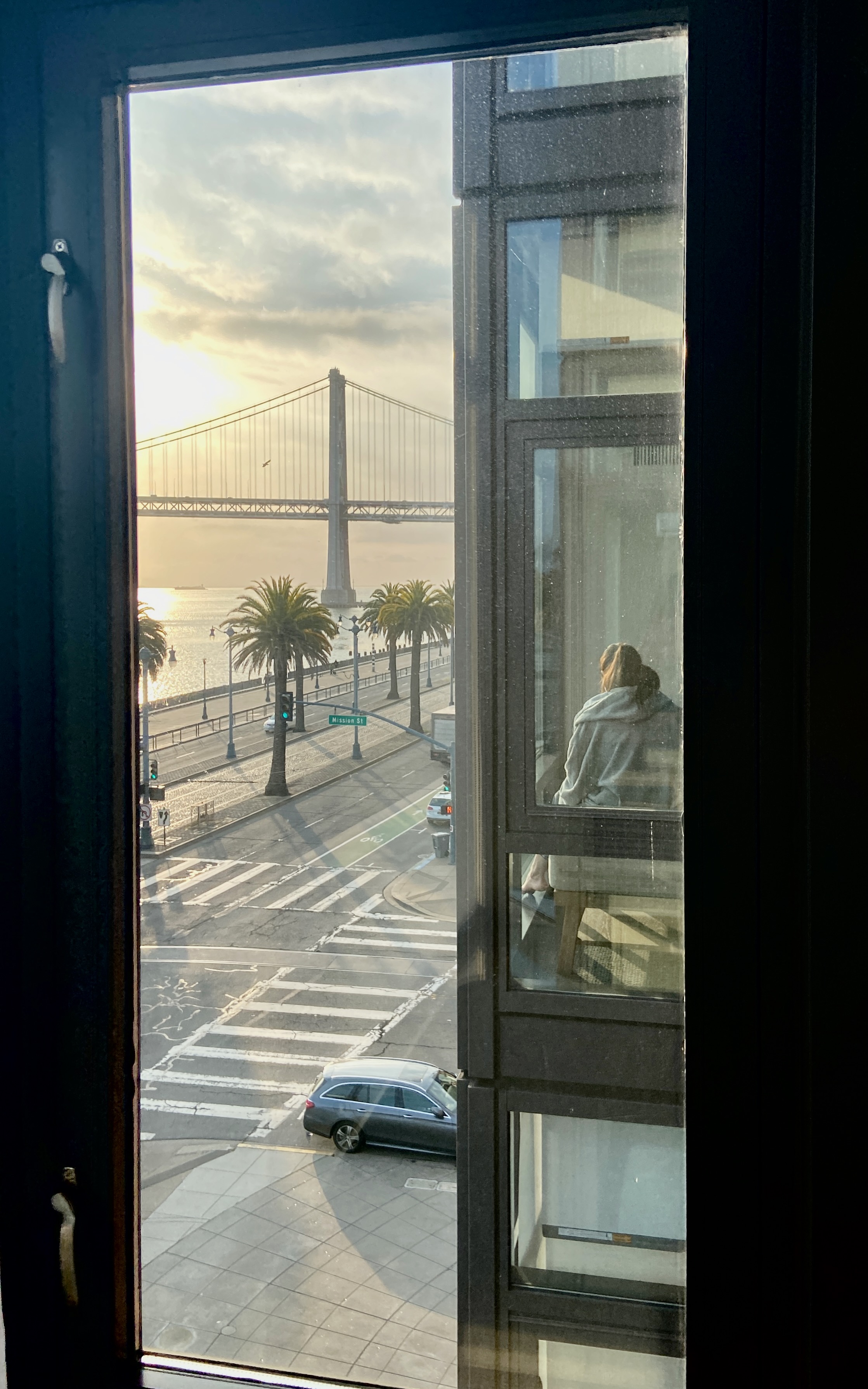 We encountered rain before we could begin our bike ride: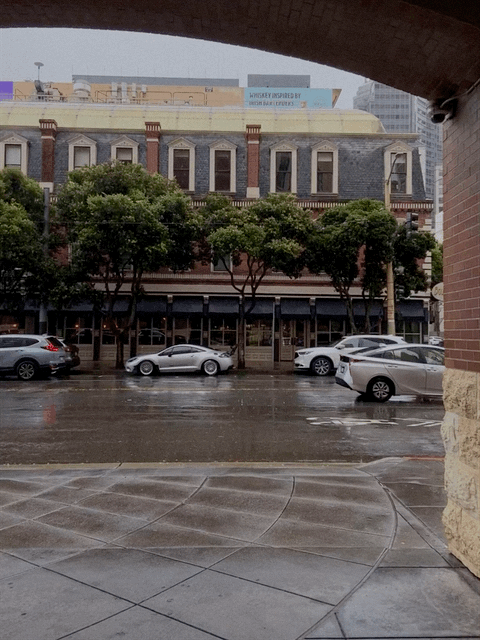 However we got rolling on our way to Sausalito on our e-bikes (which the hotel lent us for free!).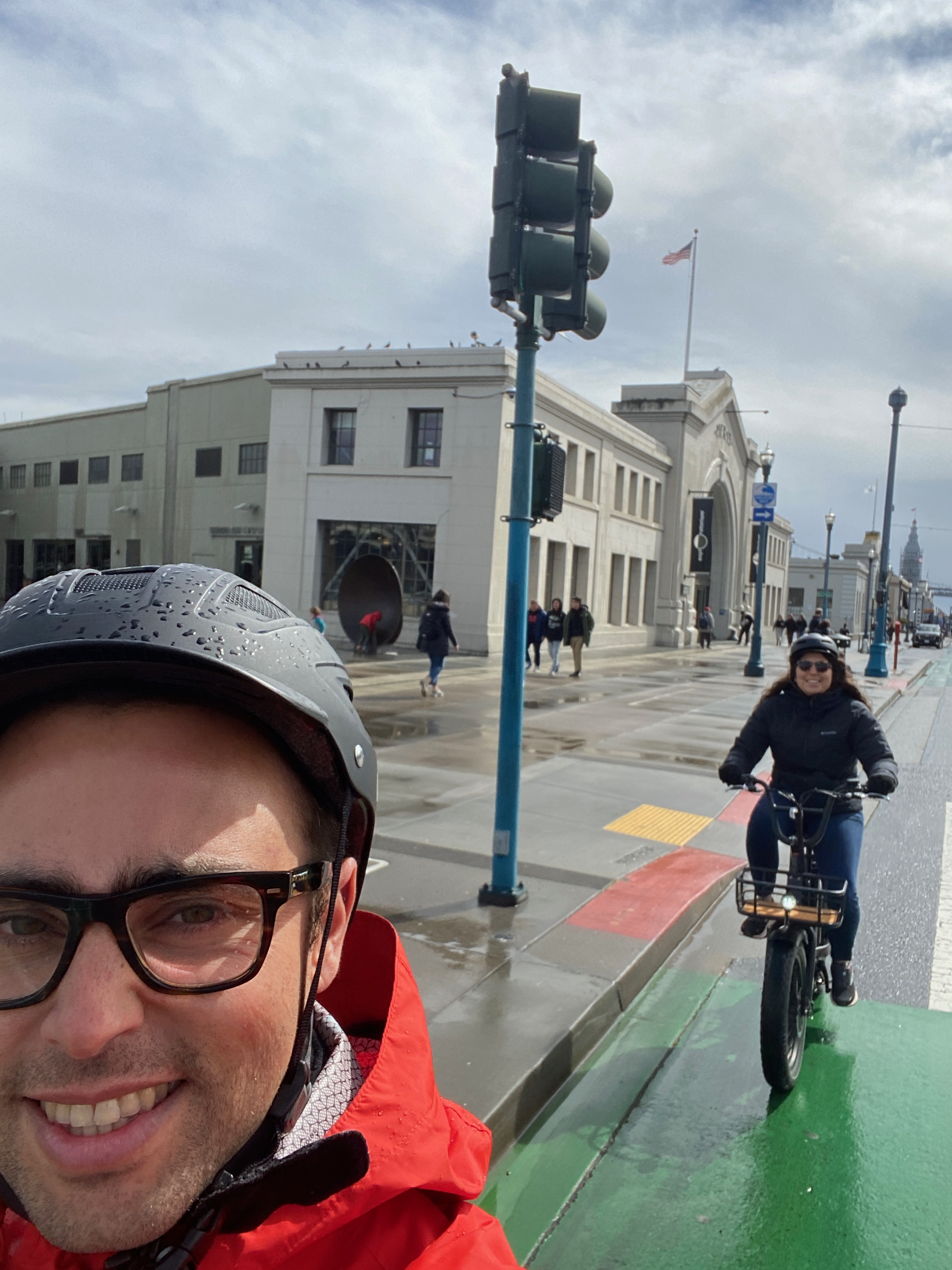 On our way to the Golden Gate we got some great views: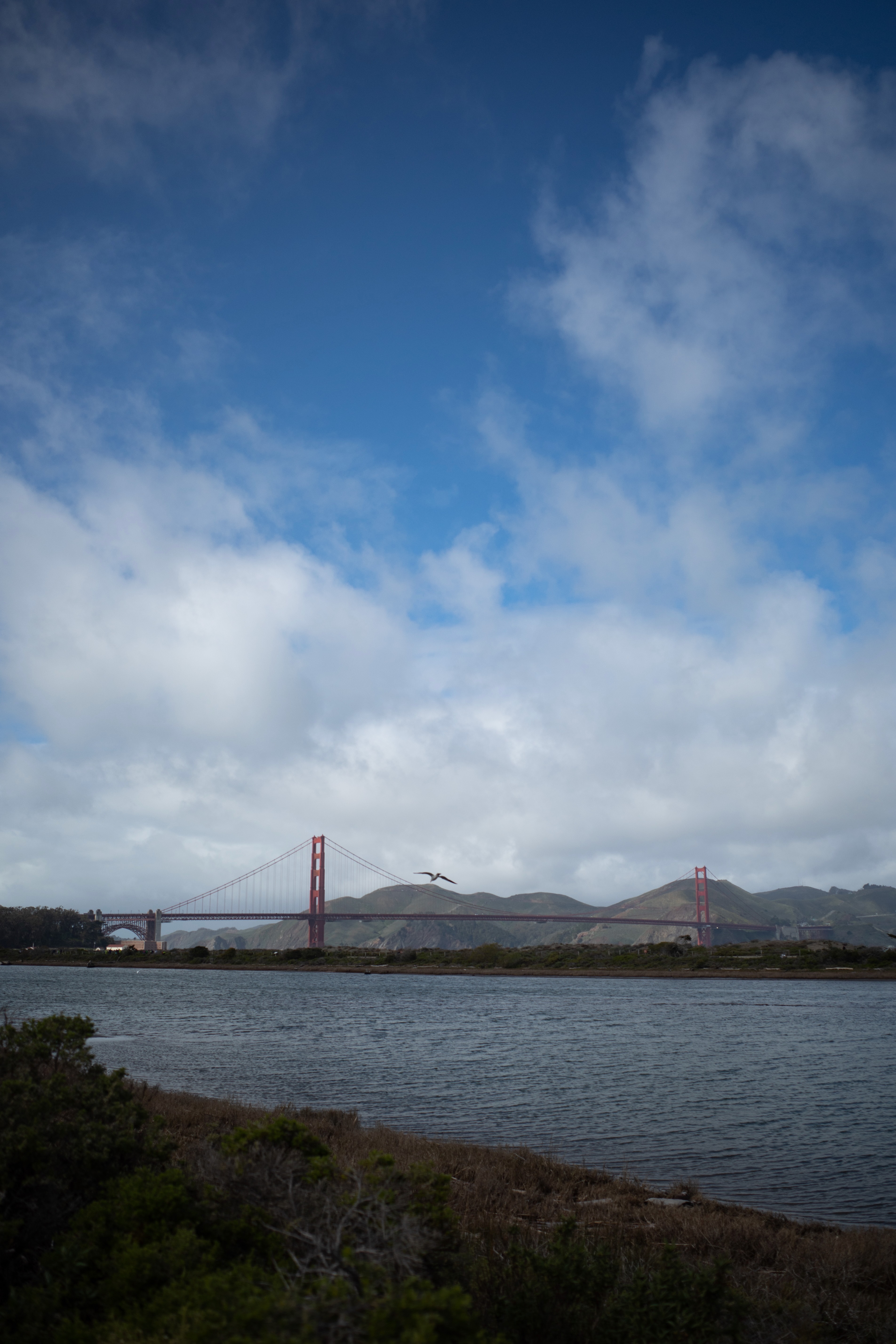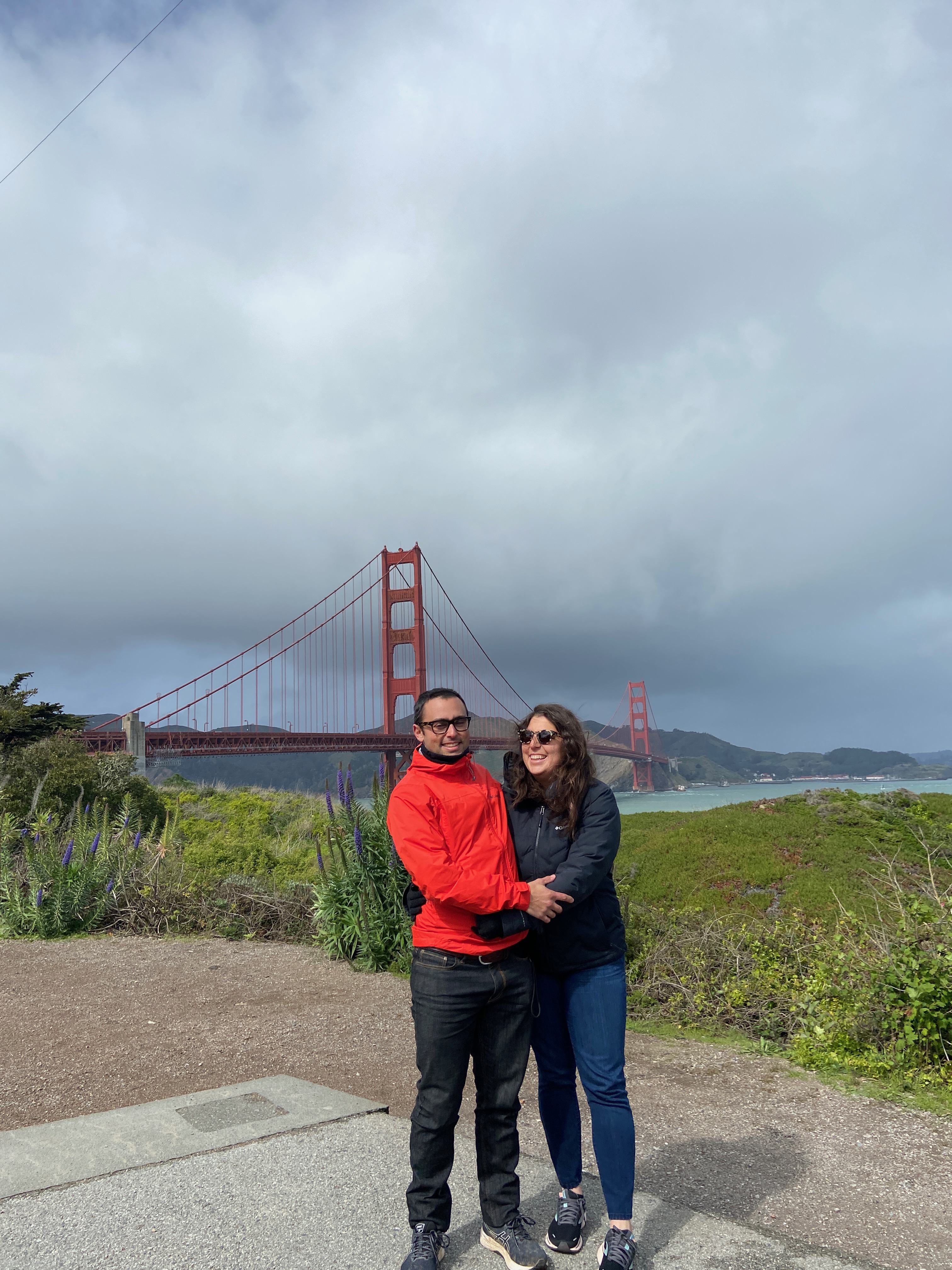 Of Crissy Field and the city skyline: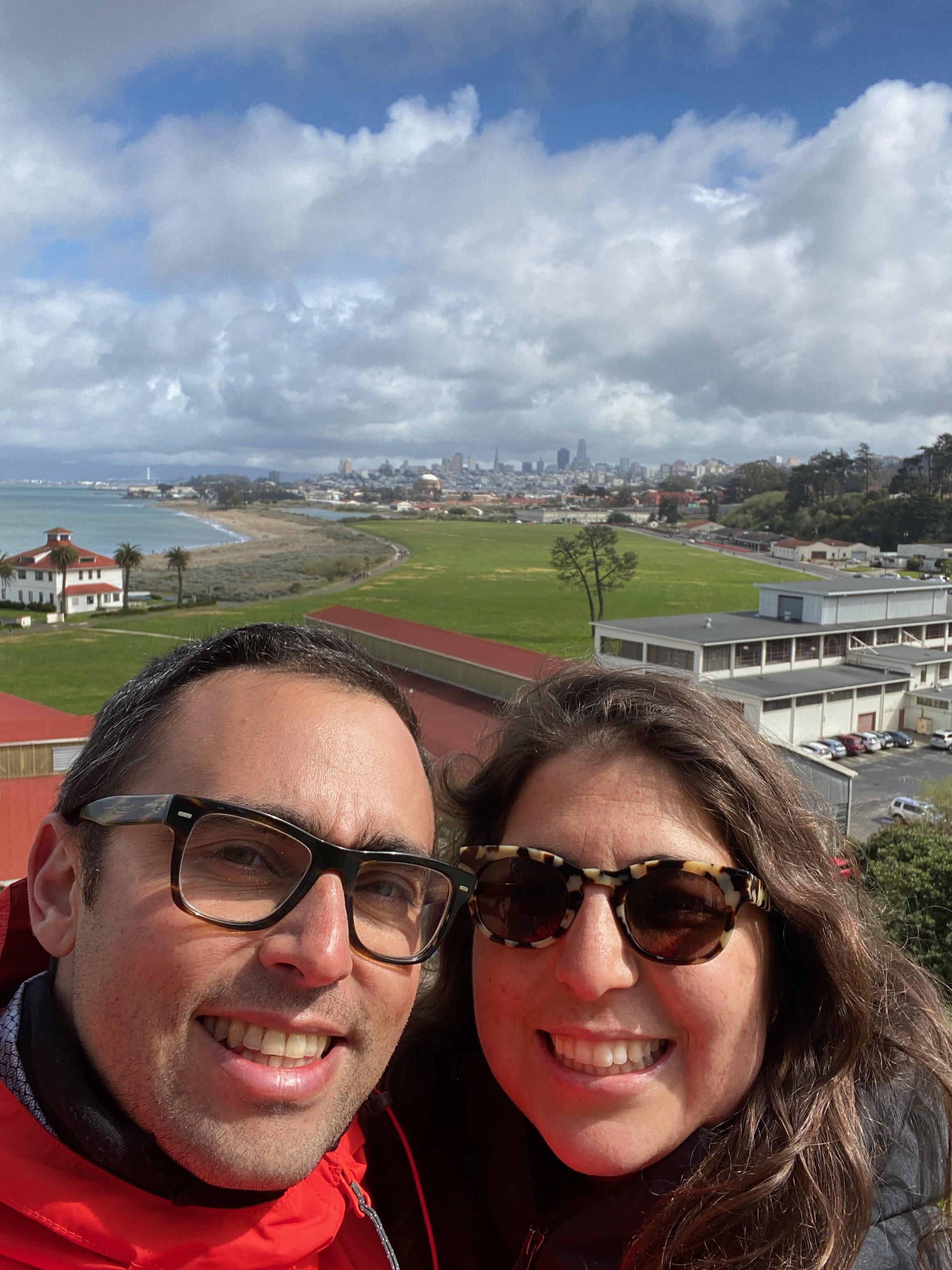 We managed to swiftly cross the Golden Gate Bridge, however the micro-climate on the bridge was hailing(!) and it was demoralizing for my wife to complete the bike ride: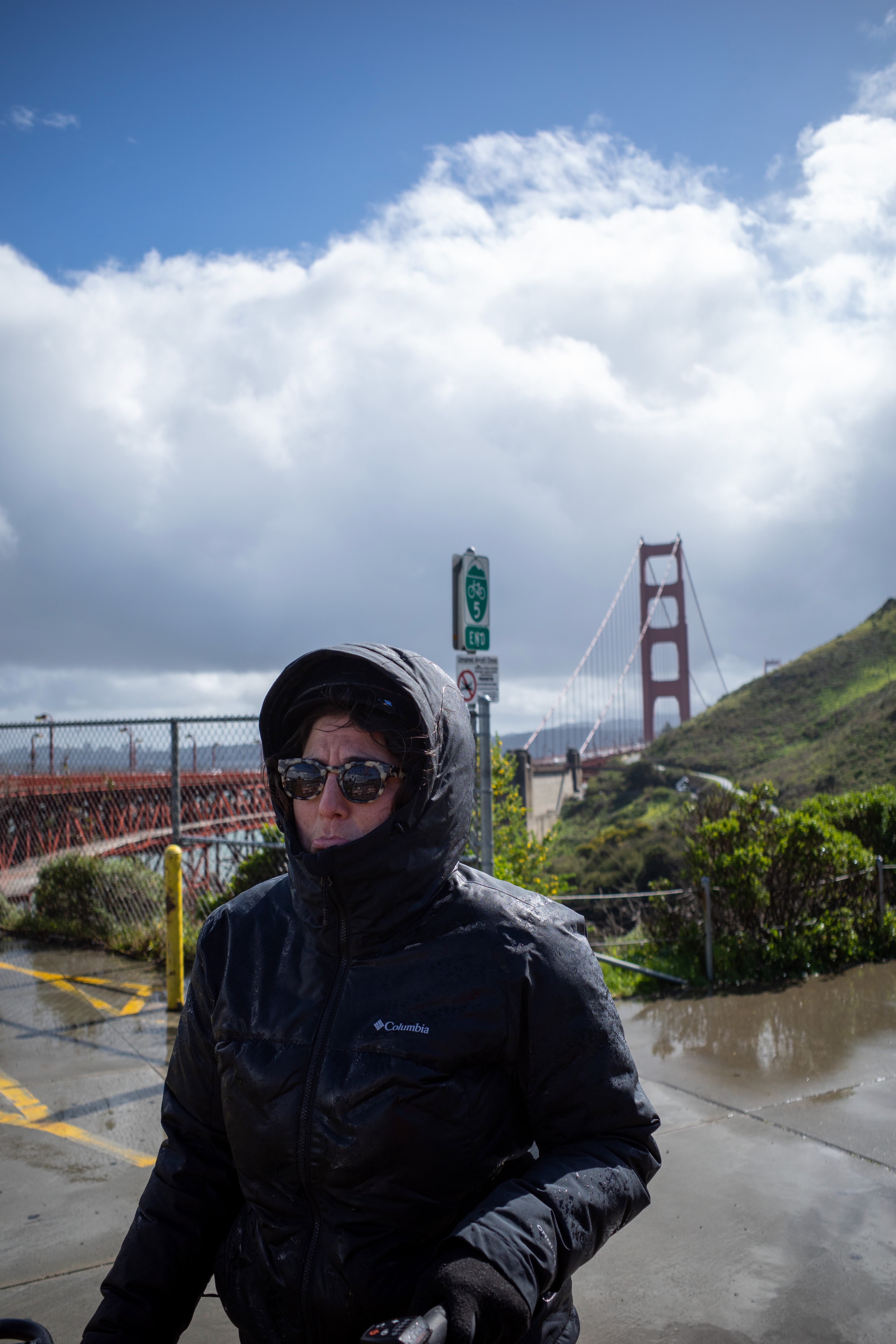 We biked ahead, down the hill to Sausalito where we ate lunch at Avatars, a restaurant I first visited over 10 years ago: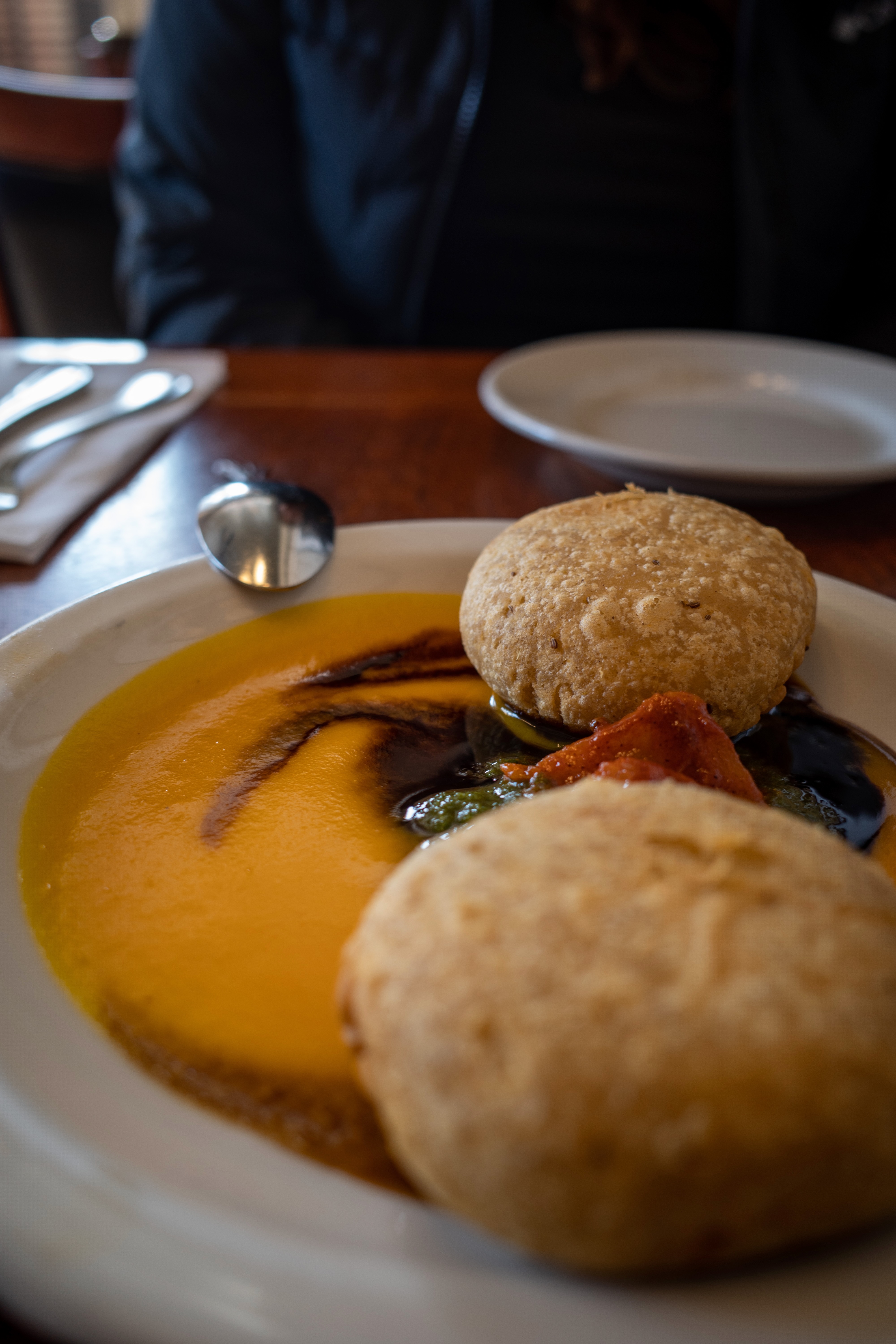 We opted to take the ferry home, from Sausalito to SF in under 20 minutes: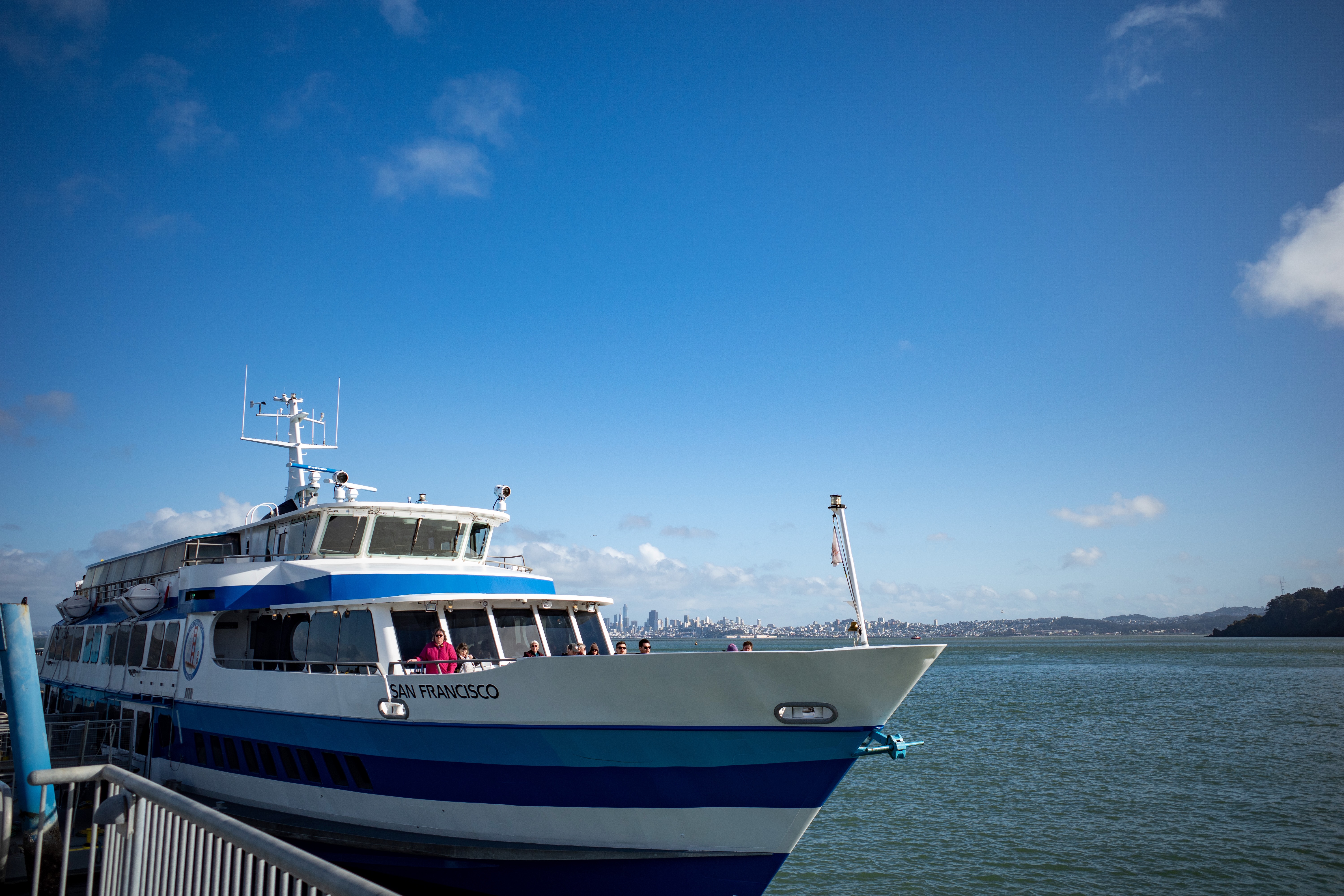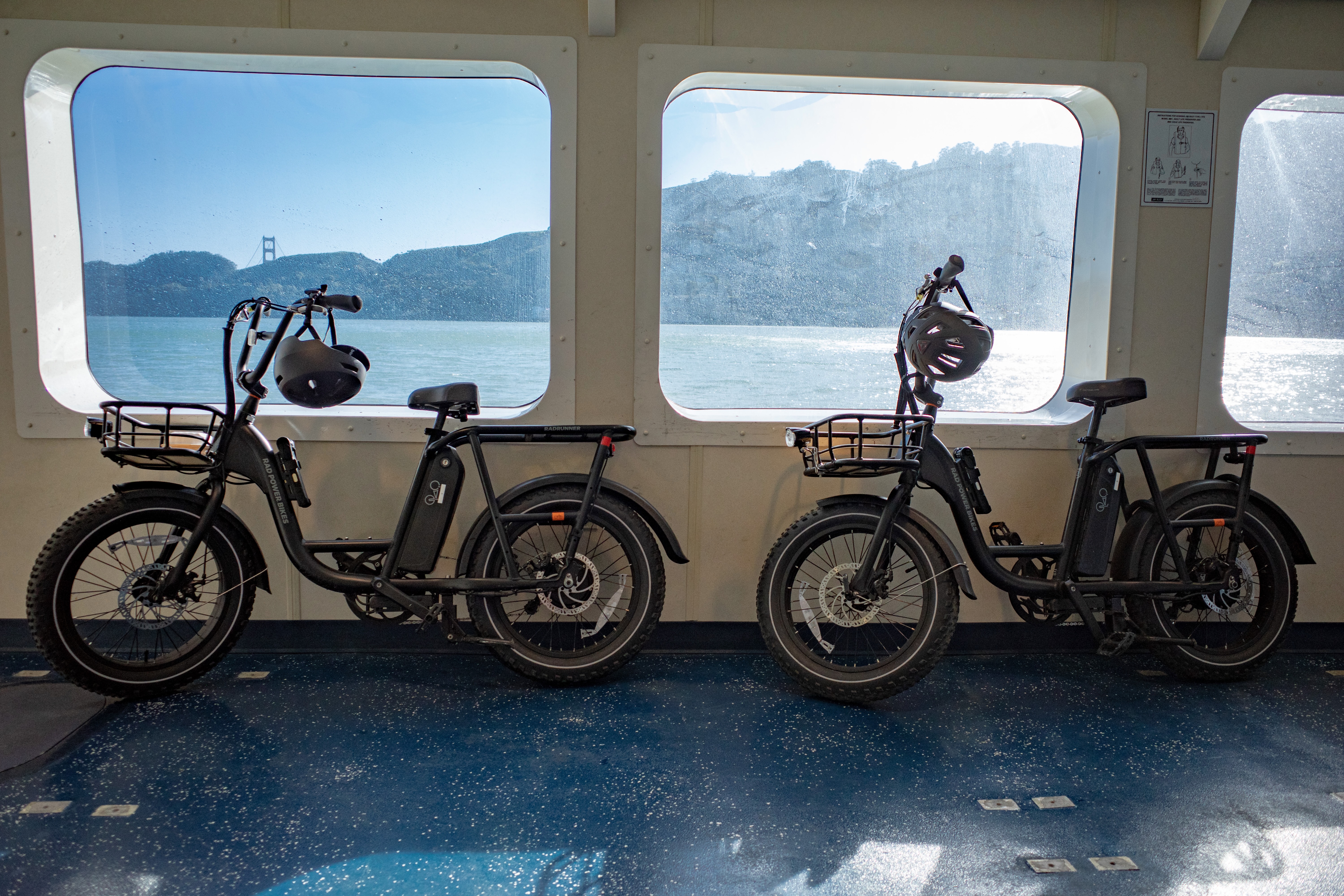 With dinner and drinks at the restaurant, we witnessed the last night with the bay bridge lights turned on: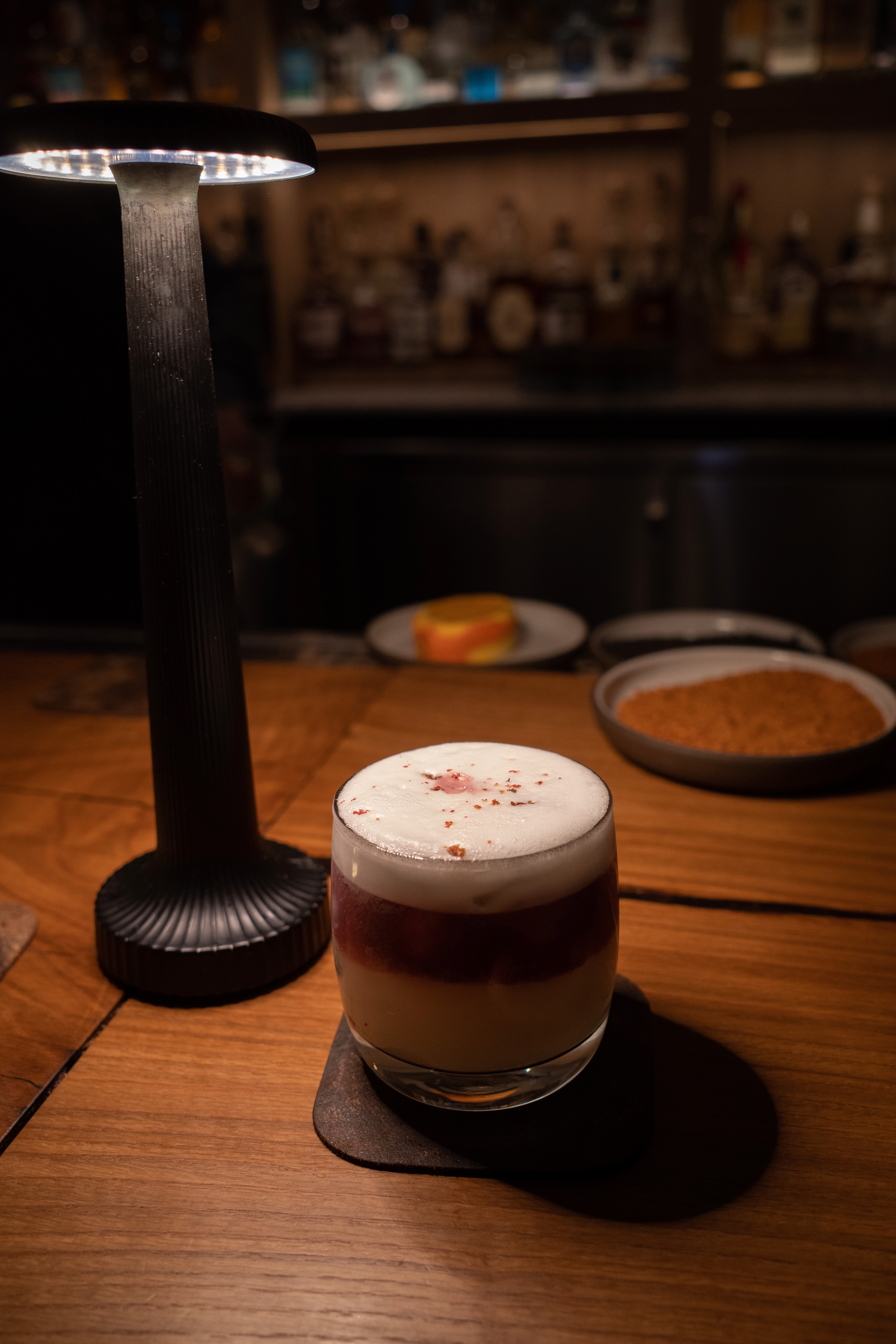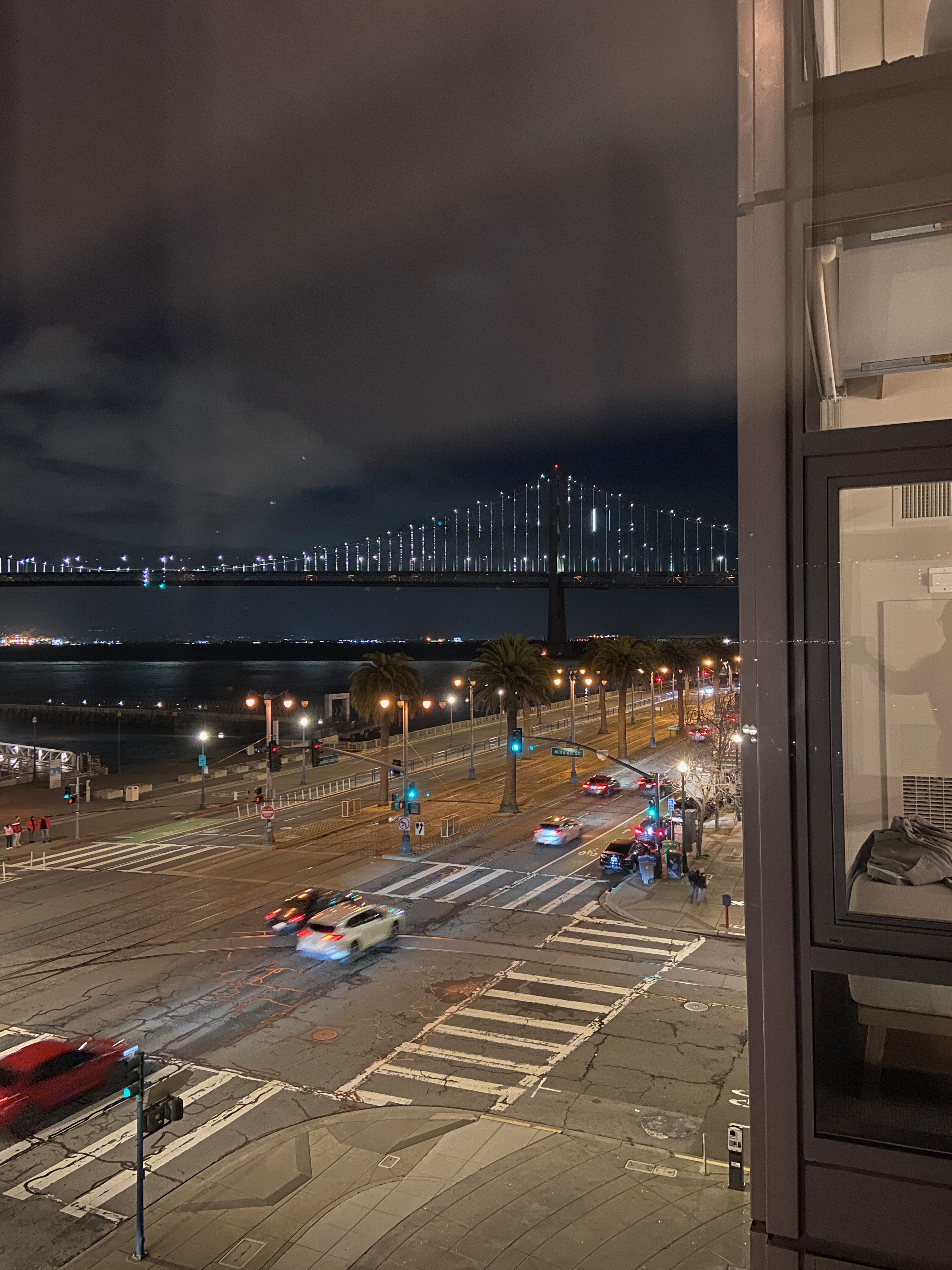 Not gonna miss them tremendously–there is so much natural (non-electric) beauty in the area.