Biking to Work
About a year ago I sold my car I had used for commuting and bought an e-bike for ~$1,000.
Where my drive to the bus stop previously took ~15 minutes, the e-bike ride took ~20 minutes–and was roughly the equivalent exercising of jogging for 2 miles.
This has been a huge help as I have lost ~15 pounds of bodyweight over the year since dropping driving a car.
I've since been intrigued by video production on bicycles–inspired in part by Terry Barentsen's "Hotline" series in New York City.
I live in San Mateo, California though–a much less dense area of the world than Manhattan–so the situations I capture on video while biking are very different from Terry's footage!
I've studied & have largely tried to mimic Terry's video production rig, making a video about my bike video-recording setup & here is a photo of it: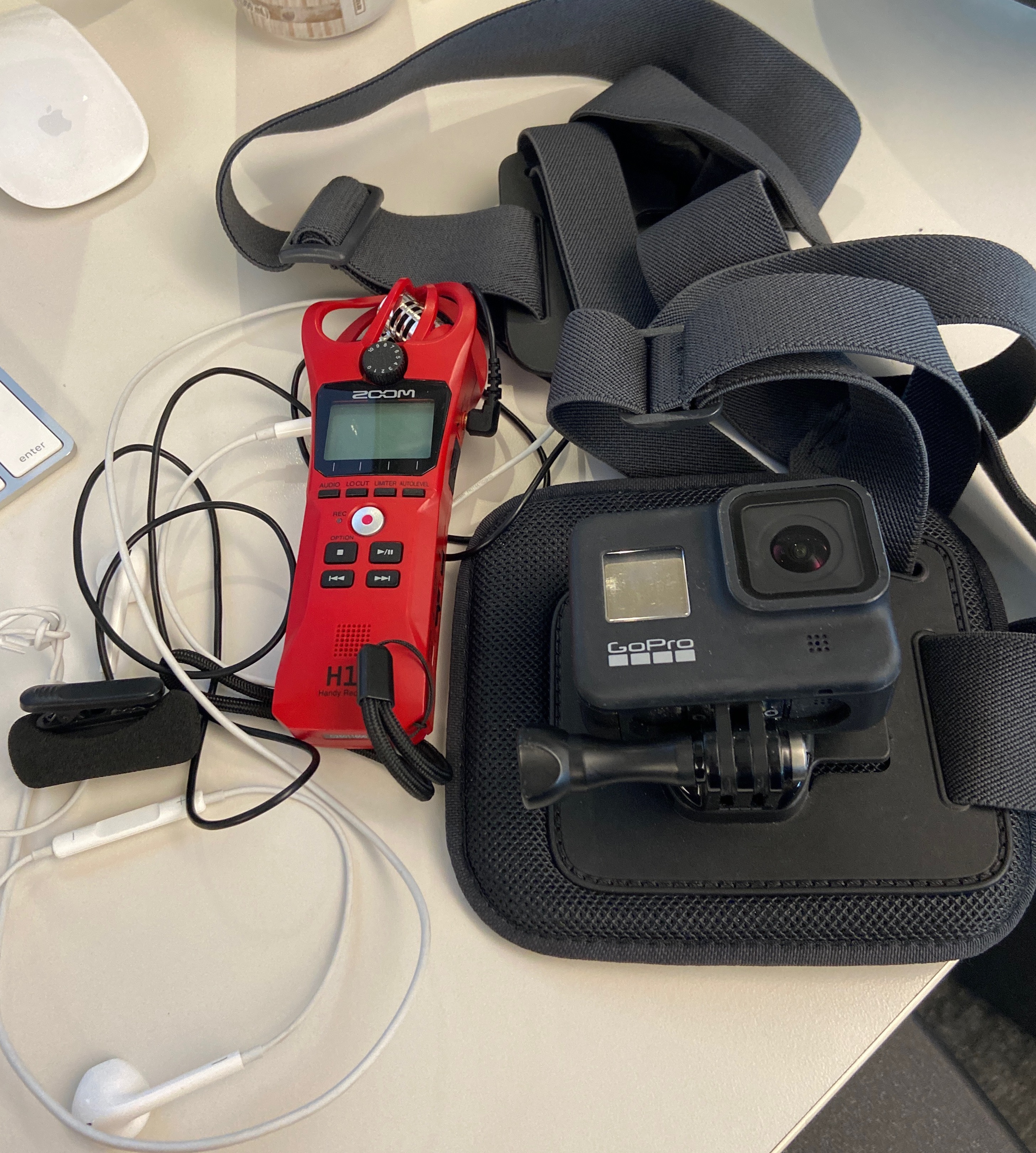 And here are the videos I've recorded of my bike commute for your enjoyment–both to and from:
The ride to work
The ride home from work
Conclusion
I don't think these videos will help persuade other folks to commute to work by bike.
Let's be real: the video (and thumbnails) do a great job of depicting just how terrifying it is to be passed by aggressive drivers in excessively large vehicles.
I do think that any video footage of bicycling helps normalizes it as a valid mode of transportation.
And that is all I aim to do–alive or dead.