Rayban Stories
My wife worked at Meta (formerly known as Facebook) and helped market the Rayban Stories which retail for ~$300 USD.
They are "smart glasses" which have two camera lenses built into the glasses' frame: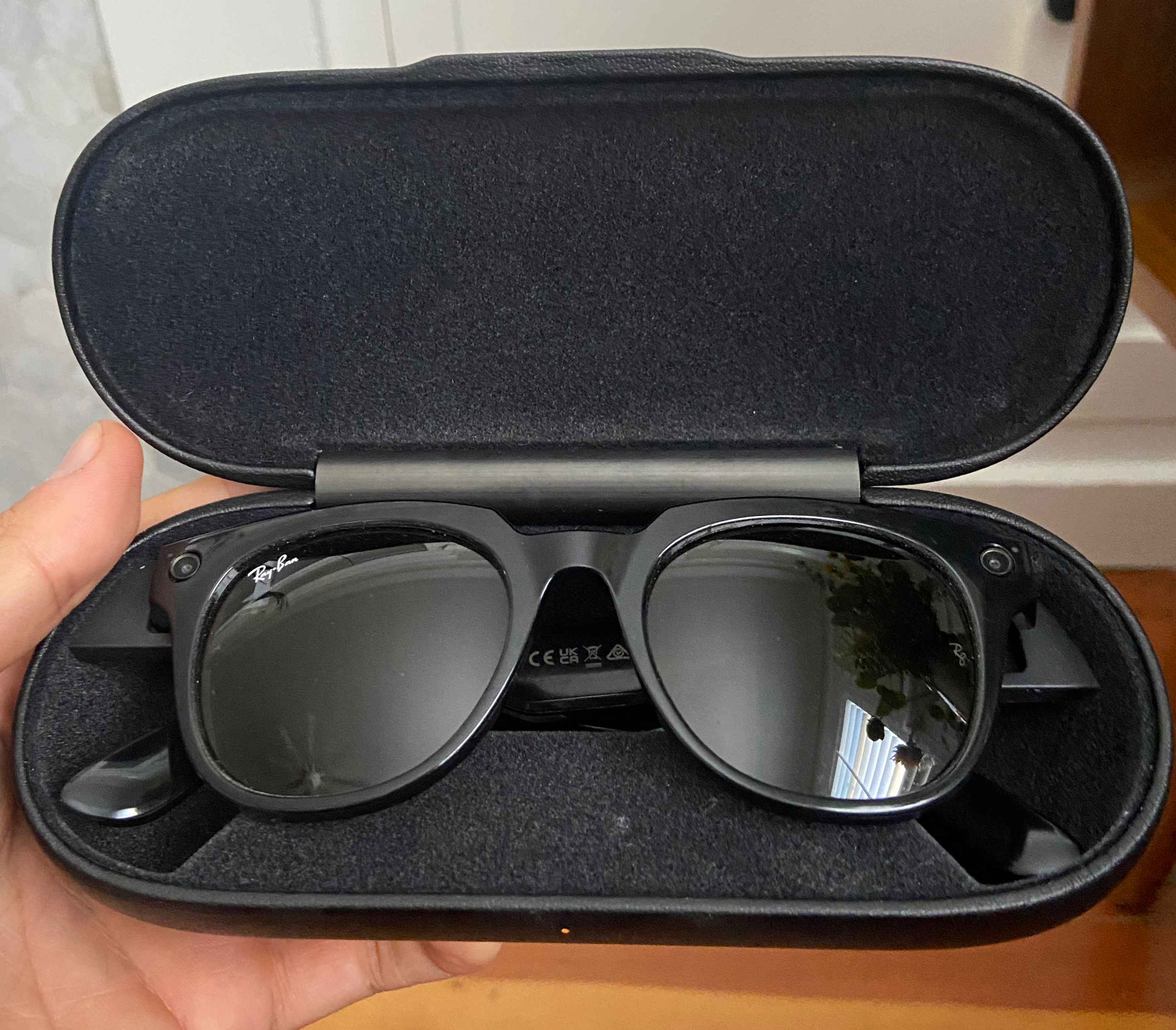 A shutter button exists above the right temple for capturing photo (one long-press) or video (short press to begin capture, short press to end capture):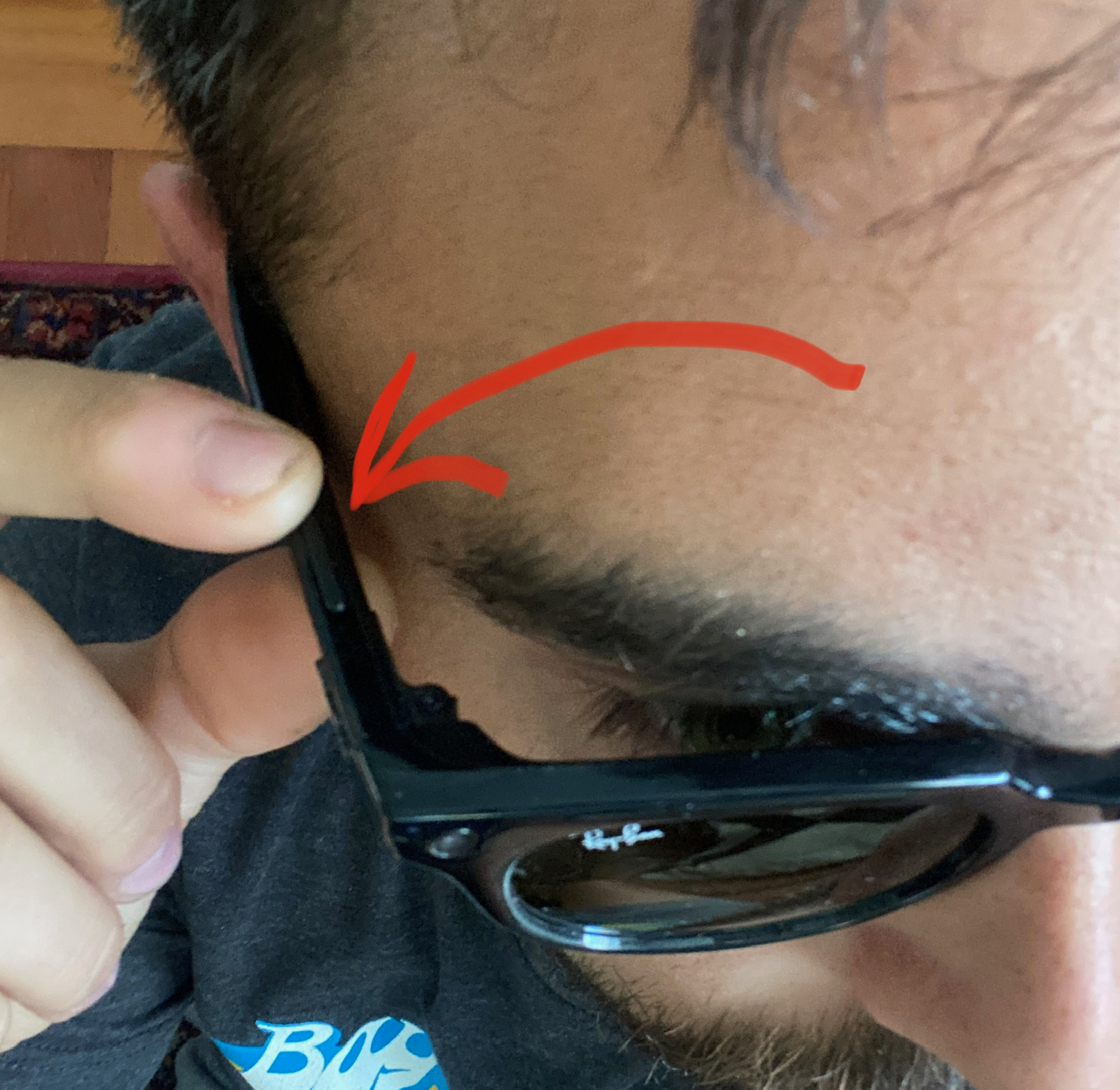 They use Bluetooth in order to pair with iPhone or Android smartphones.
There are speakers + microphone which allow you to hold hands-free phone calls or listen to music.
There are no "augmented reality" features where visuals are projected onto the glasses' lenses.
They're like spy glasses that James Bond might have worn in a film in the 1970s.
Amazon ripped off the idea and offered a clone (minus the camera) called "Echo Frames" that's now discontinued.
Here are some sample photos–the first photo being the JPEG image file straight out of the camera and the second being post-processed image I have edited using photo editing software (Adobe Lightroom) to try and improve their appearance:
Their battery life is quite poor, and more obnoxiously the Bluetooth connection can take up to a minute to pair with your phone.
They are also unuseable if they are not paired with your phone.
They can capture up to 60 seconds of video, however it draings the battery faster and there is no defined storage capacity for photos + video clips.
Here are sample videos–note the terrible audio quality:
I would say their most utility is when riding a bicycle.
It allows you to take quick photos or video from your bike ride, and safely listen to music as you ride without inhibiting your ability to hear car traffic threats.
Overall, there is a lot of room for improvement.
Ultimately, the pairing behavior with smartphone needs massive improvement to its seamlessness before I would recommend it to friends or buy it as a gift.