Visit to San Diego
My wife and I visited San Diego for two days, while I worked remotely from our hotel room during the day.
We took the Amtrak train from Irvine to San Diego.
The arrival location in downtown San Diego at the Santa Fe Depot station was quite scenic: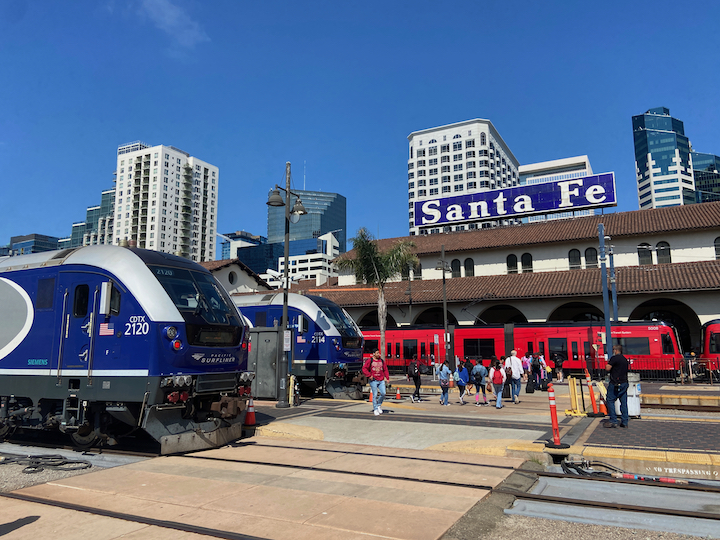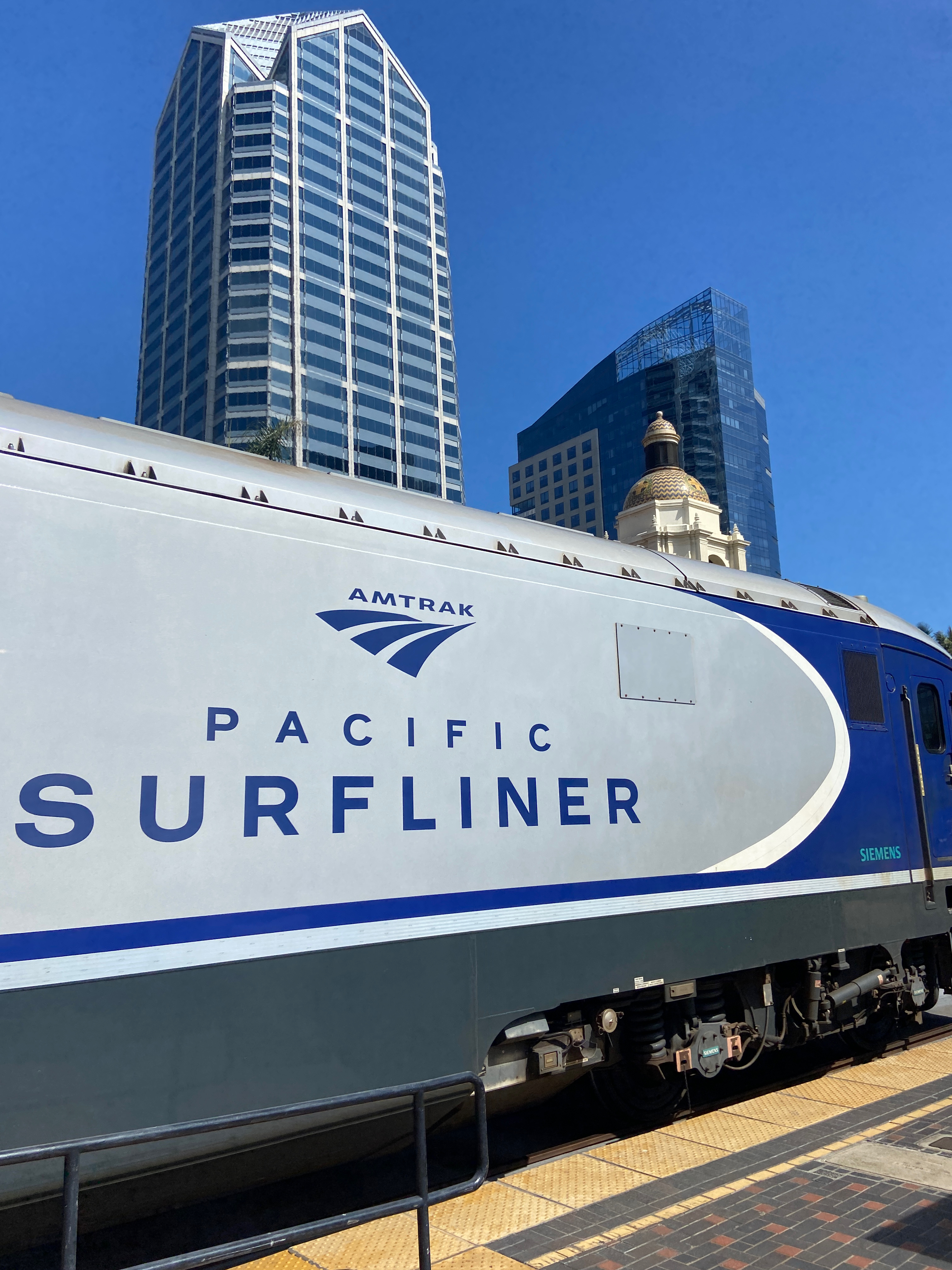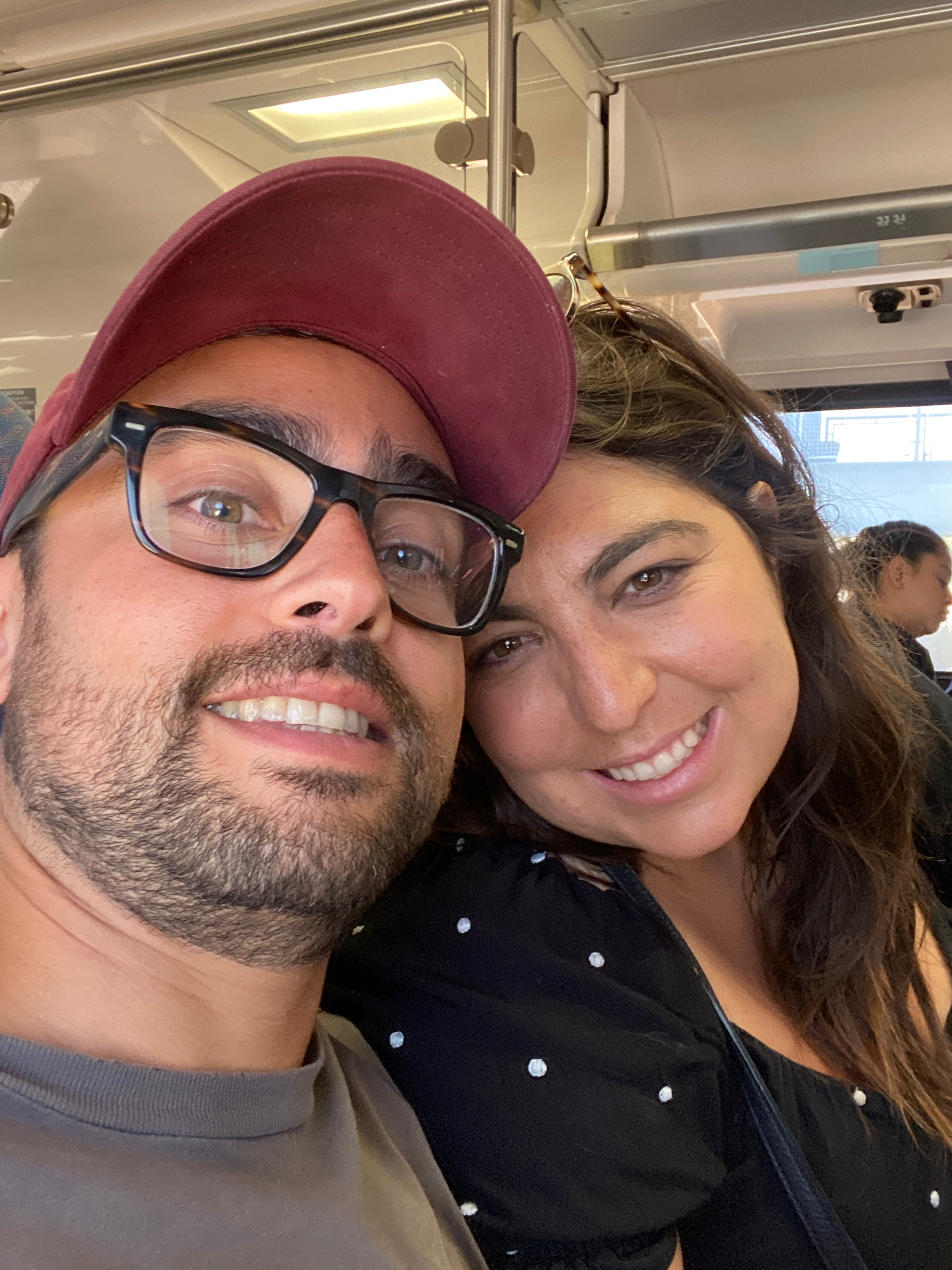 One of the interesting sites from the train ride was the remnants of the San Onofre nuclear power plant: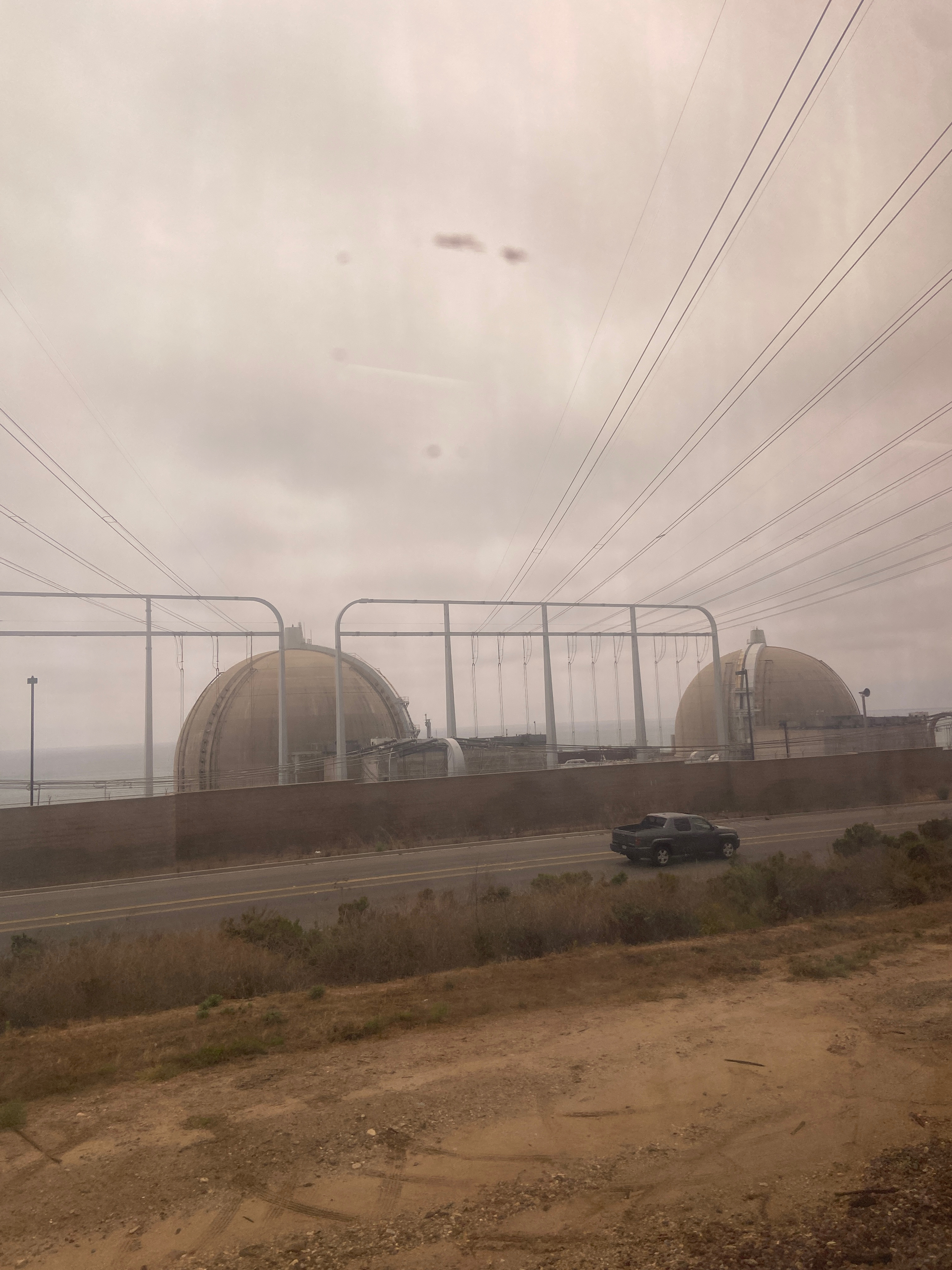 We walked from the station to our hotel at the Manchester Grand Hyatt: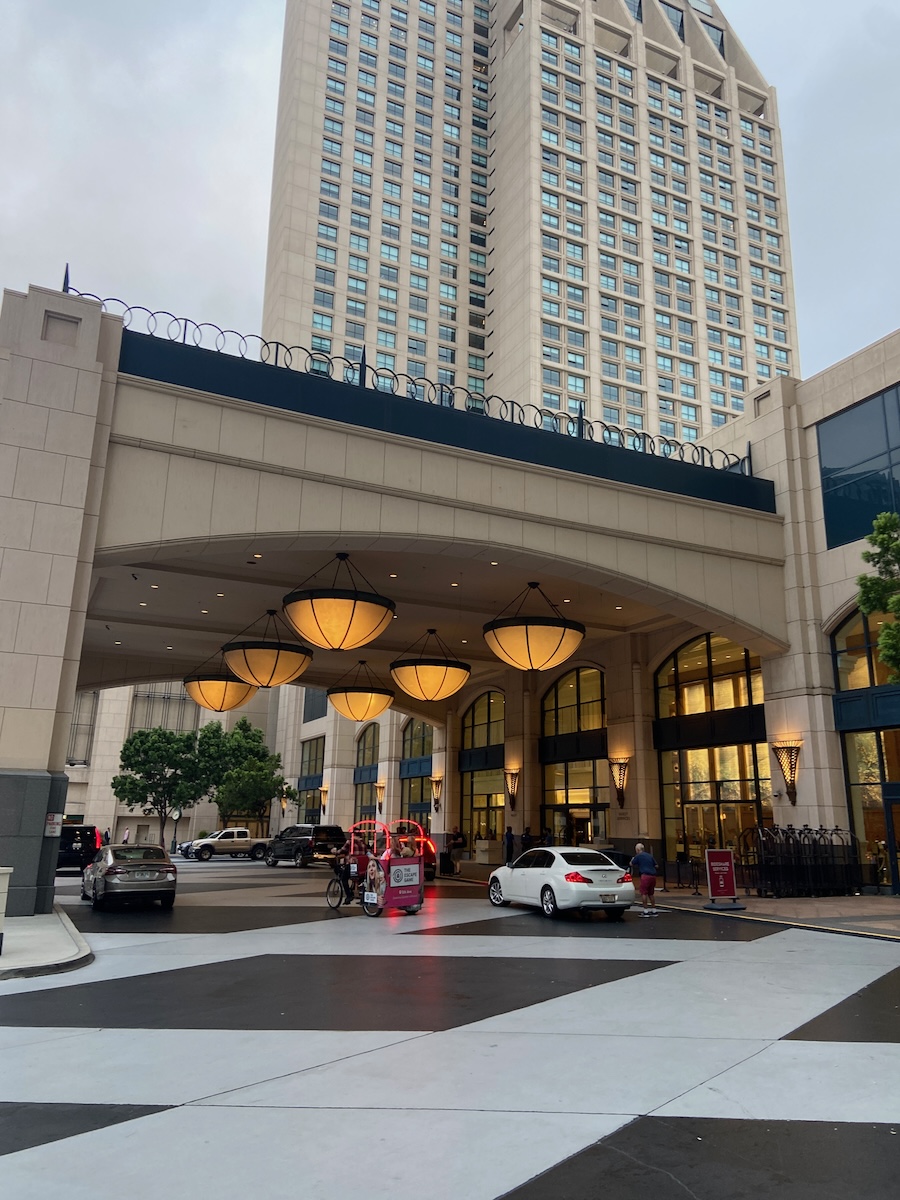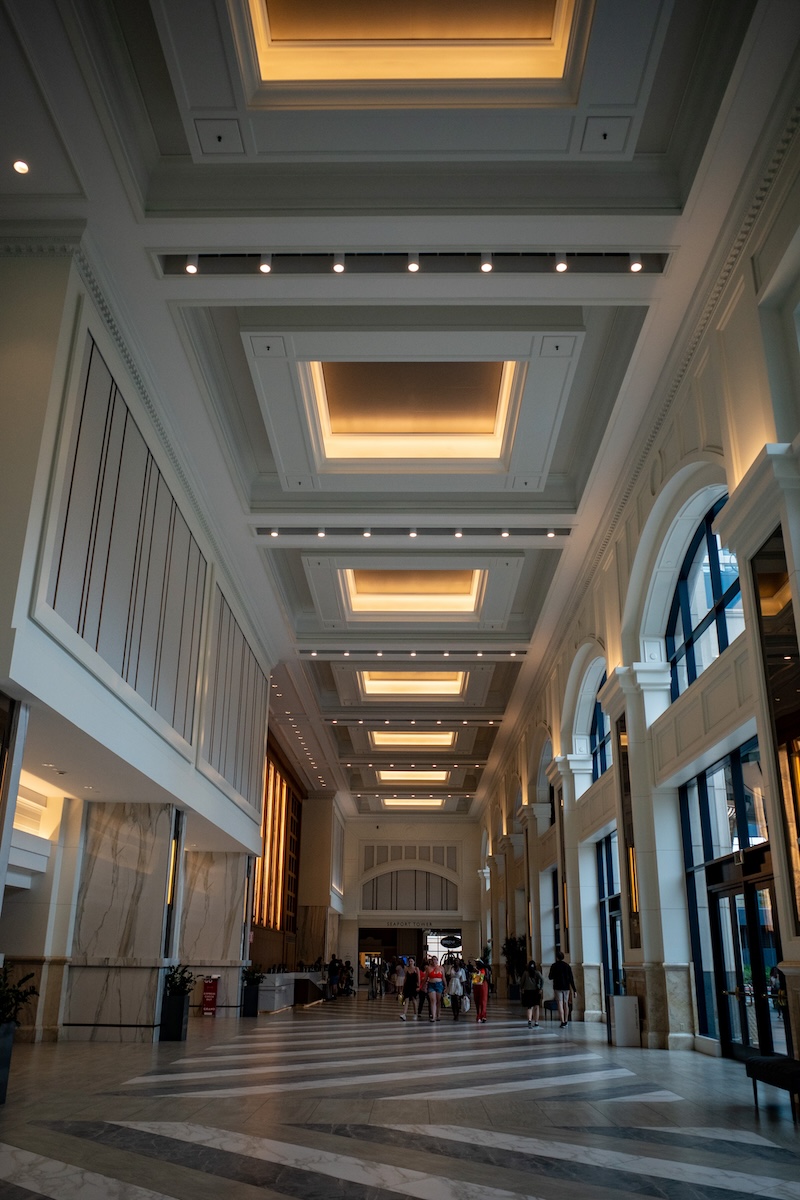 We went to dinner at Puesto, a Mexican chain restaurant next to our hotel which was great–I had chips, salsa, a quesadilla and watermelon juice: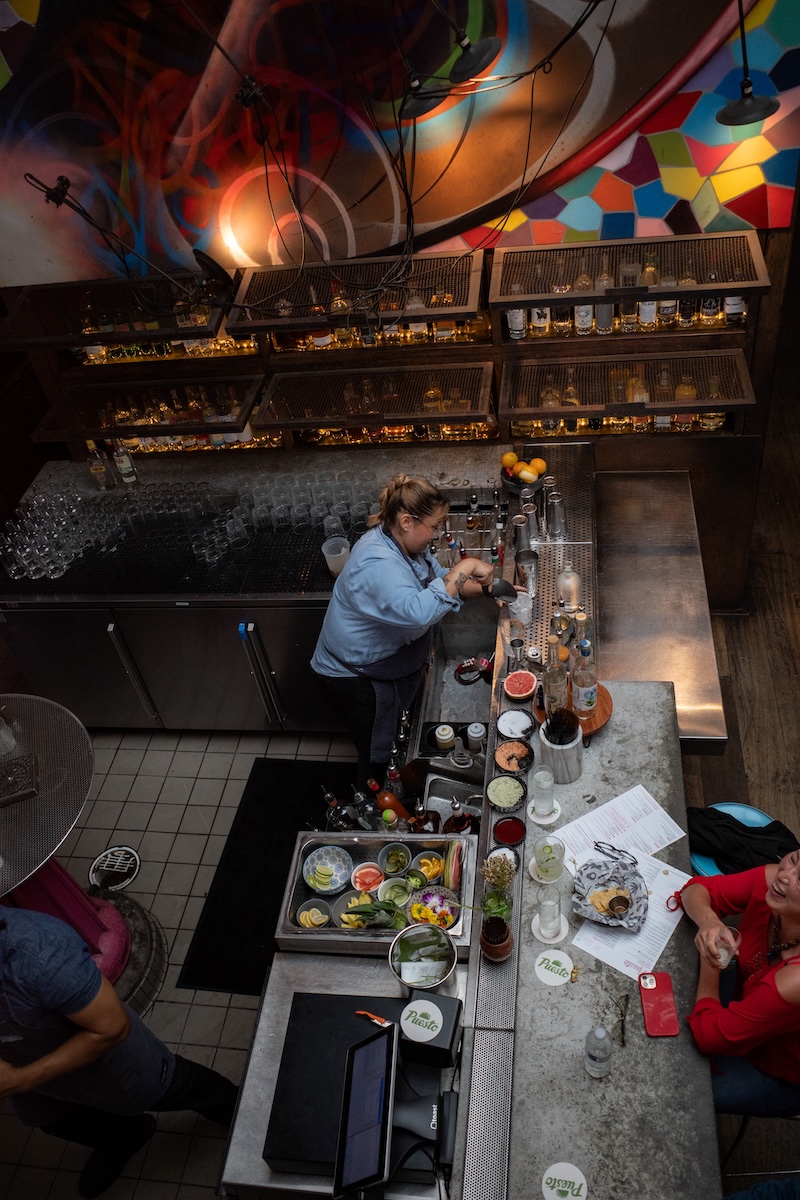 After dinner we walk around the waterfront: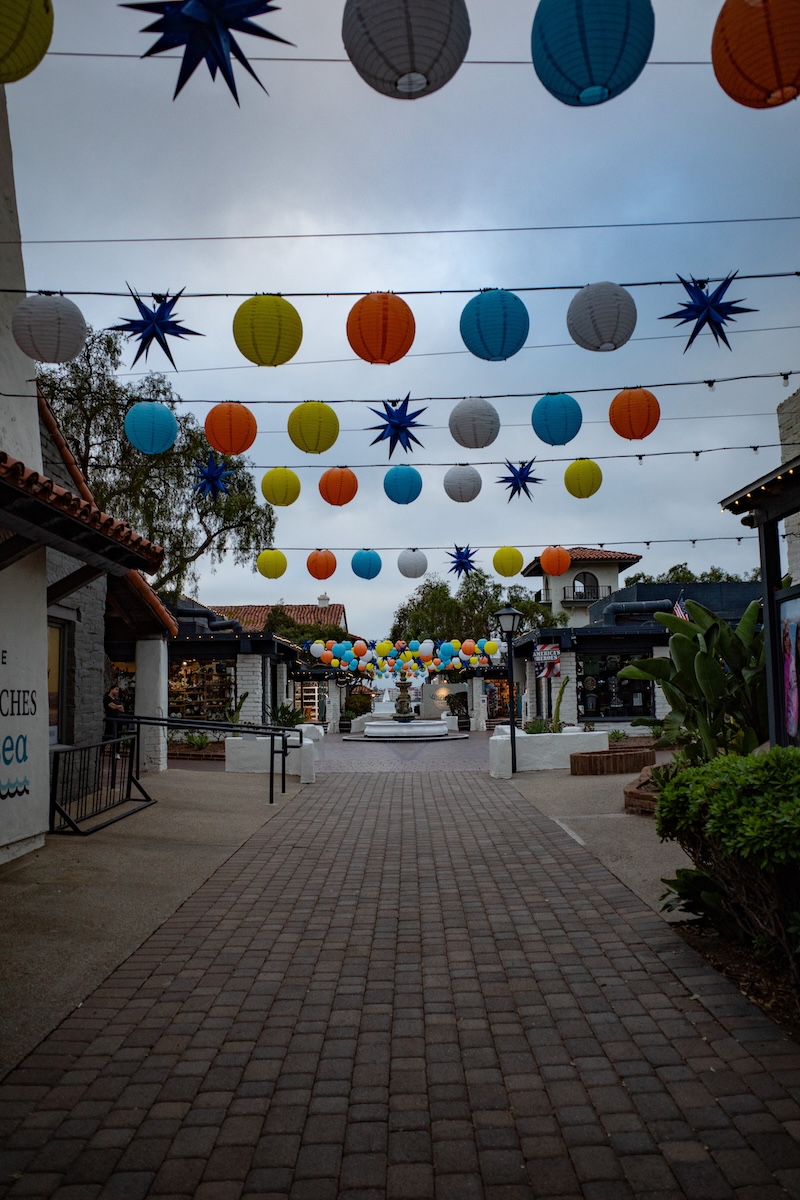 And then the Gaslamp District which had a large stretch of pedestrianized blocks–which were quiet as it was a Monday night: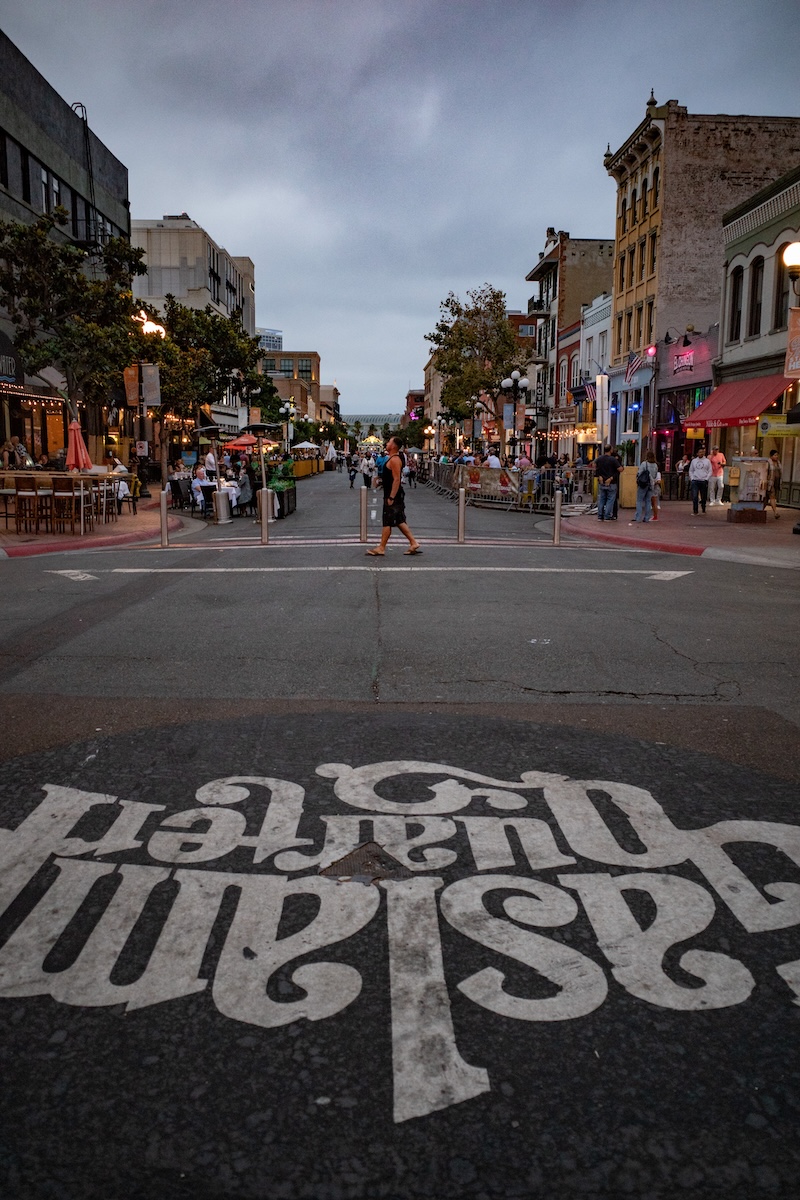 There was some excellent lighting for night-time photography: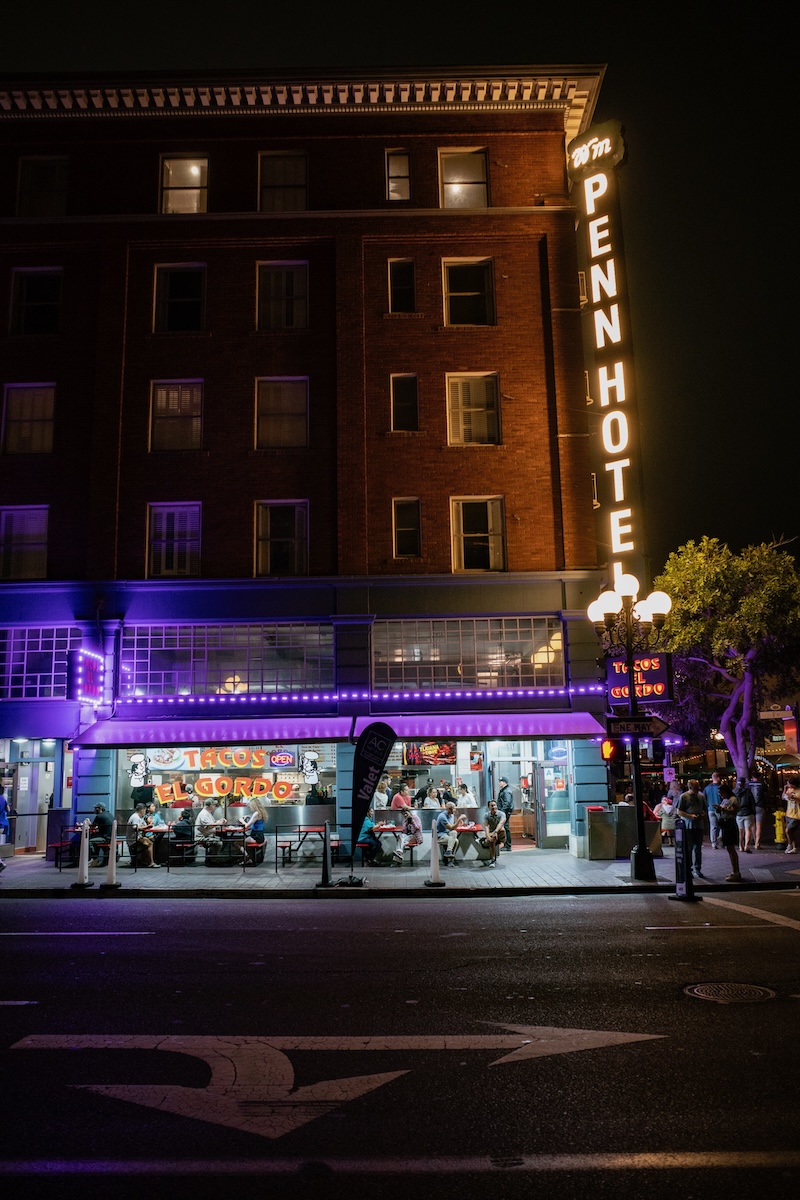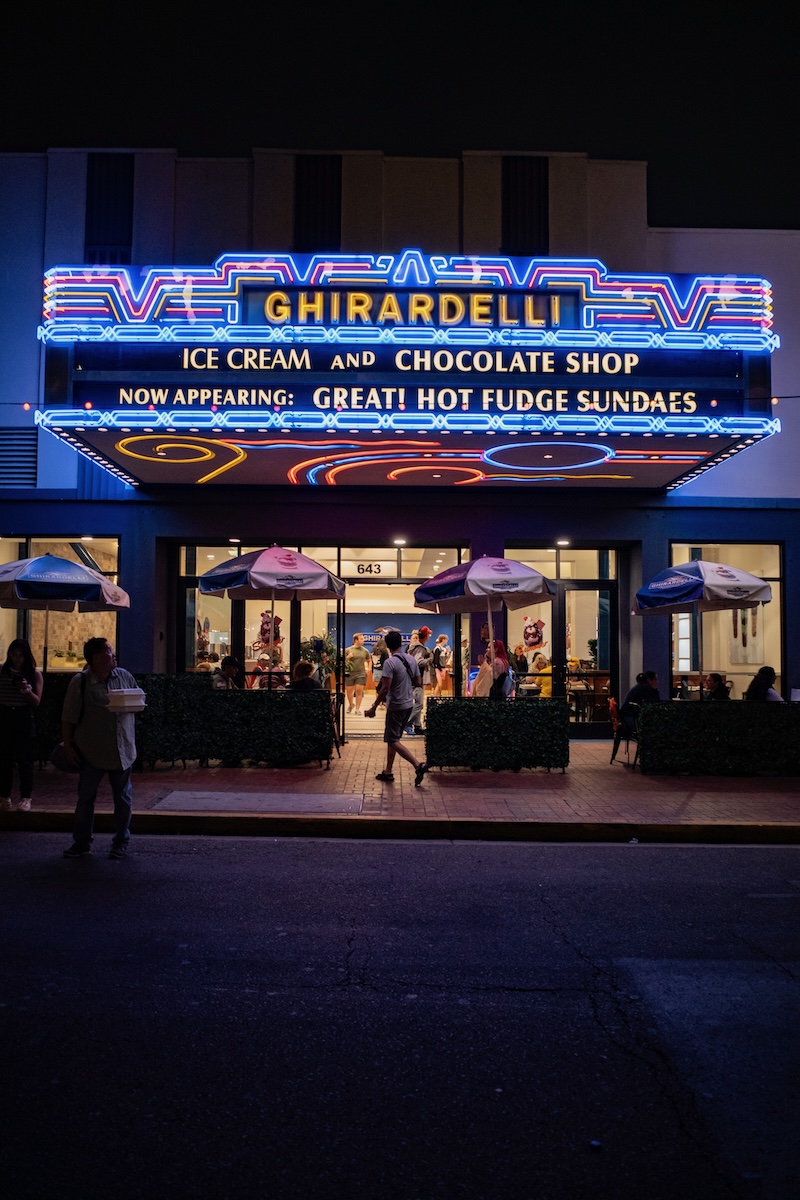 Downtown San Diego seems centered around its courts and law offices.
We saw an ancient-looking bus with Immigration & Customs Enforcement(ICE) signage outside the courthouse.
Premium real estate in downtown is used for car storage because the transit accessibility and frequency is mediocre: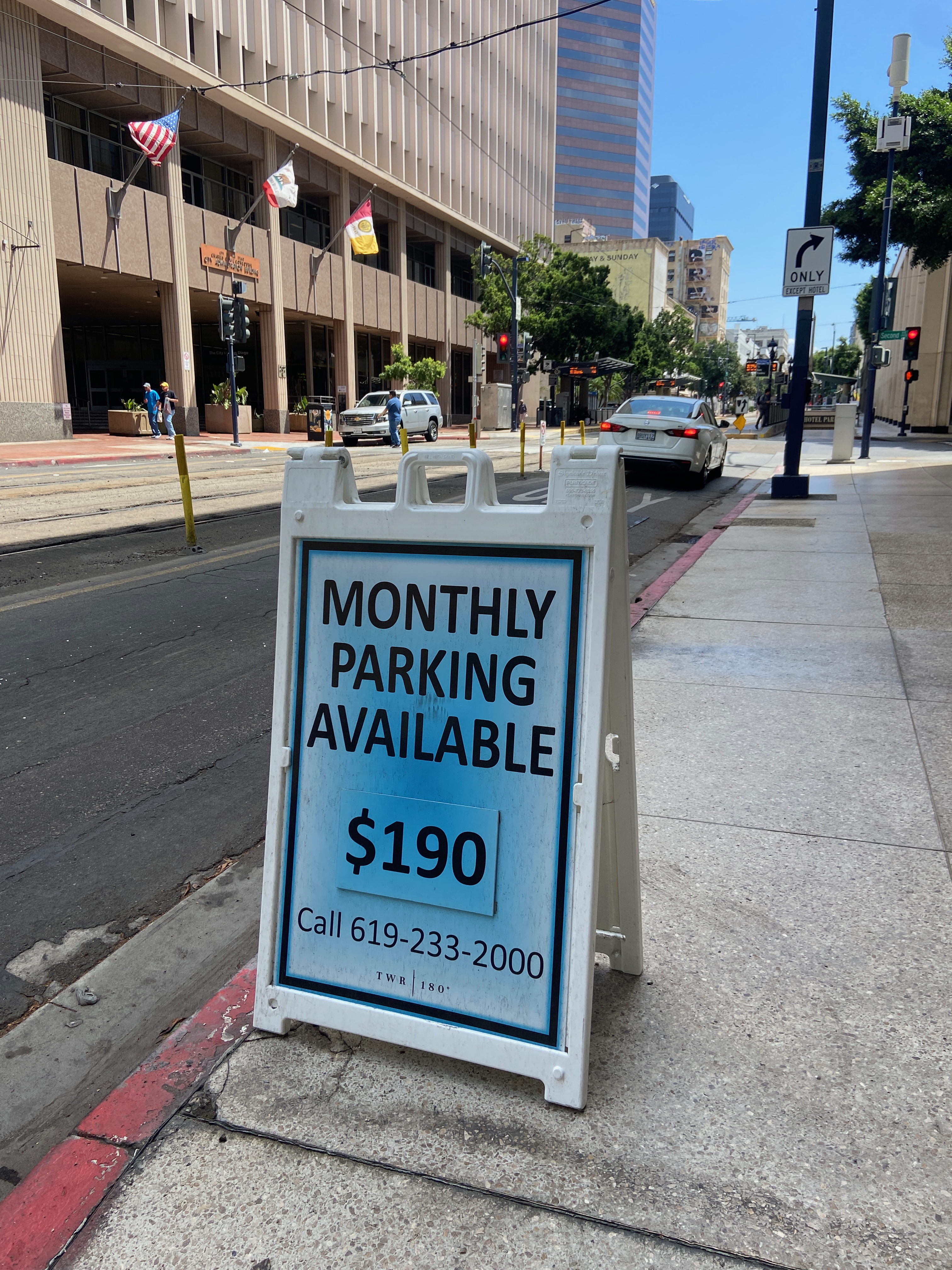 It was interesting to see offices of the parking enforcement company that does parking enforcement contracting in our city of residence, LAZ Parking: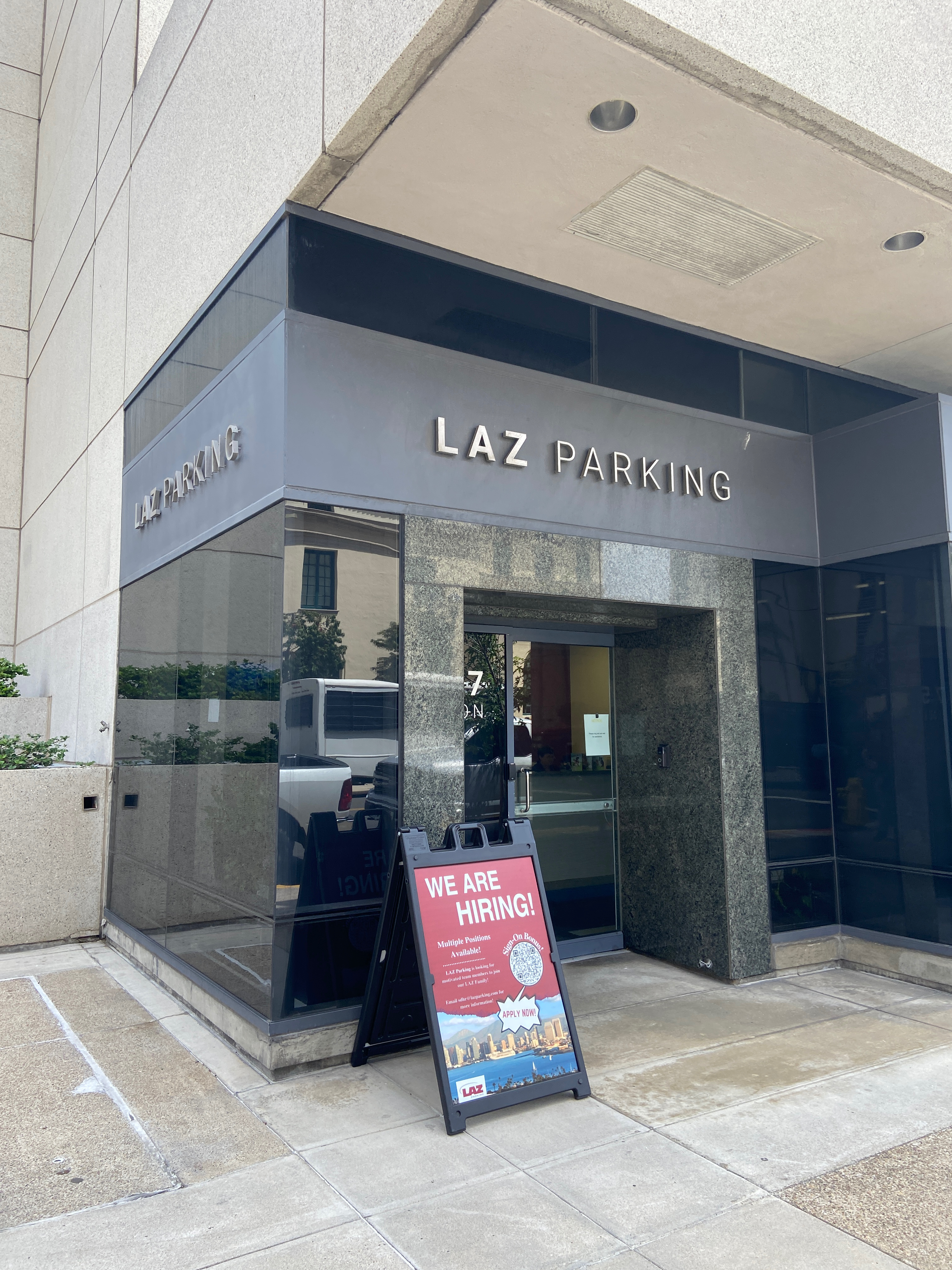 There was entrepreneurial signage for a bike mechanic: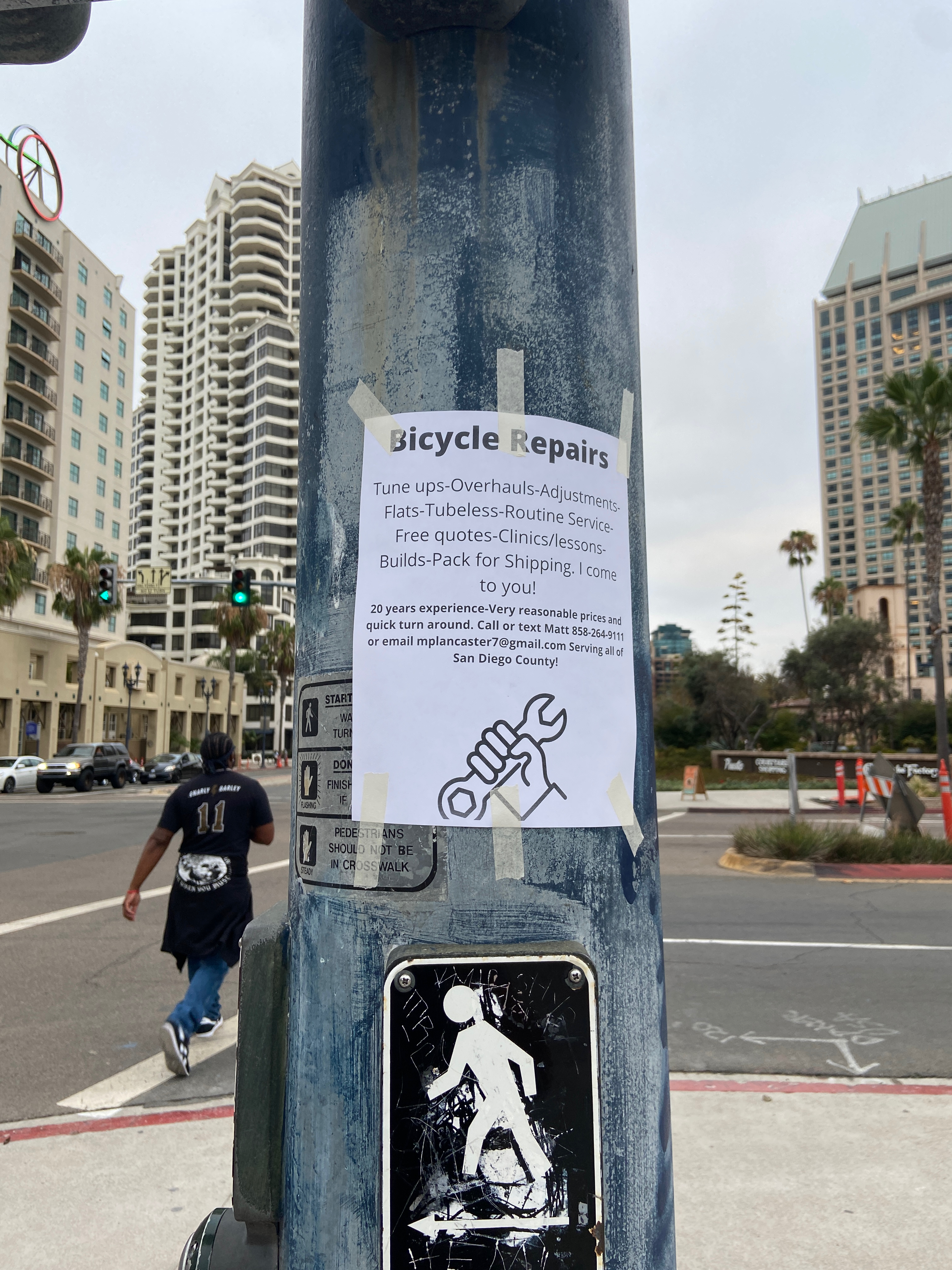 Overall it was a great, short trip.
I loved the temperate whether and the walkability of the downtown was very good.
I can see the appeal!