Bike Summit 2023
I attended Silicon Valley Bicycle Coalition (SVBC)'s 2023 Bike Summit–a conference for folks interested and involved with bicycling in San Mateo and Santa Clara counties.
The event was sold out, with 350-400 people in attendance.
I attended as a San Mateo county resident & (minor!) donor to SVBC.
This is a timeline of the events:
9am met with other conference attendess at the Mountain View Caltrain, and got a demo from Caltrain staff about BikeLink lockers, and the plans for future expansion of bike storage at stations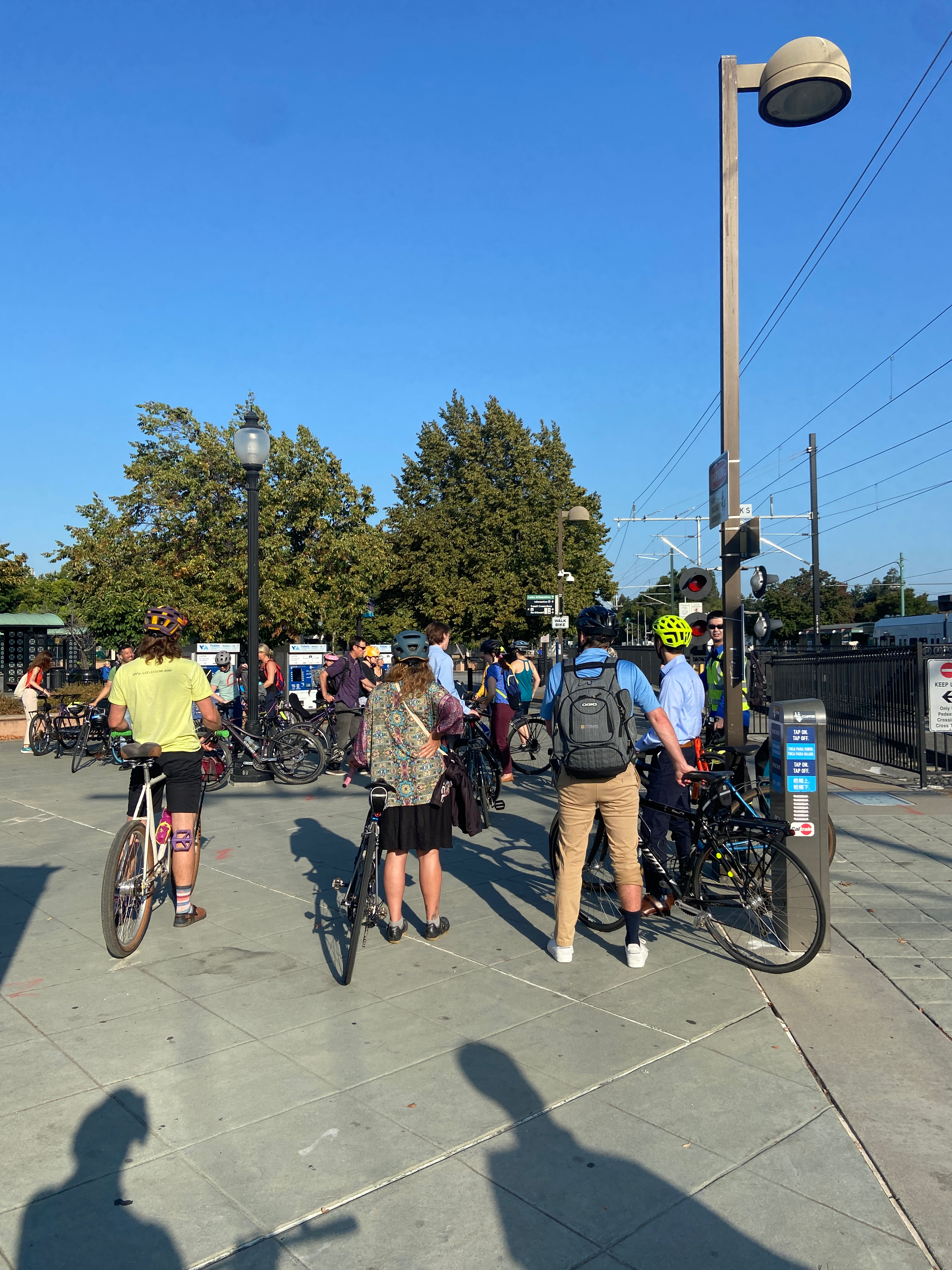 Biked over together to the venue at Mountain View Community Center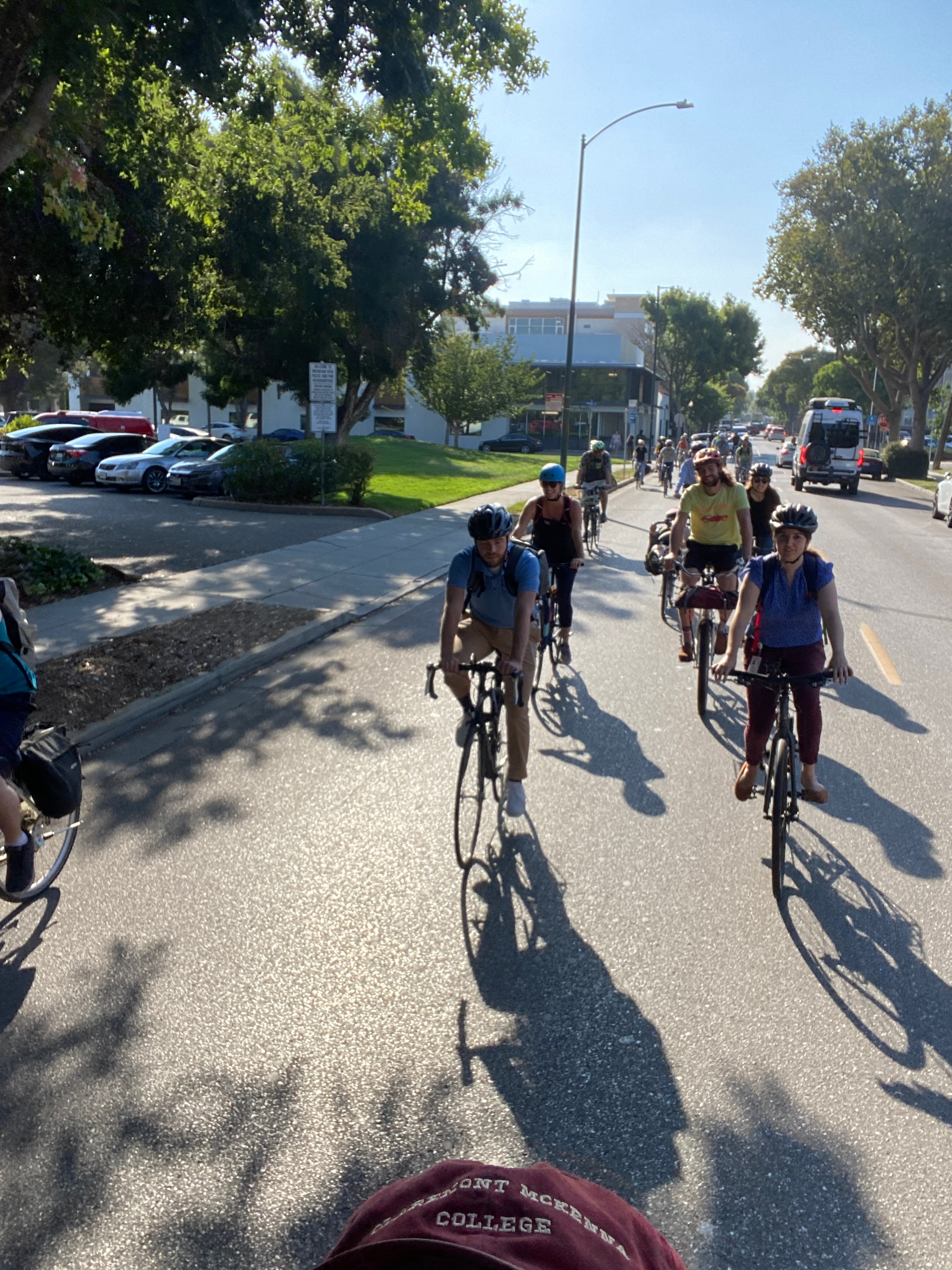 Free bike valet in the parking lot: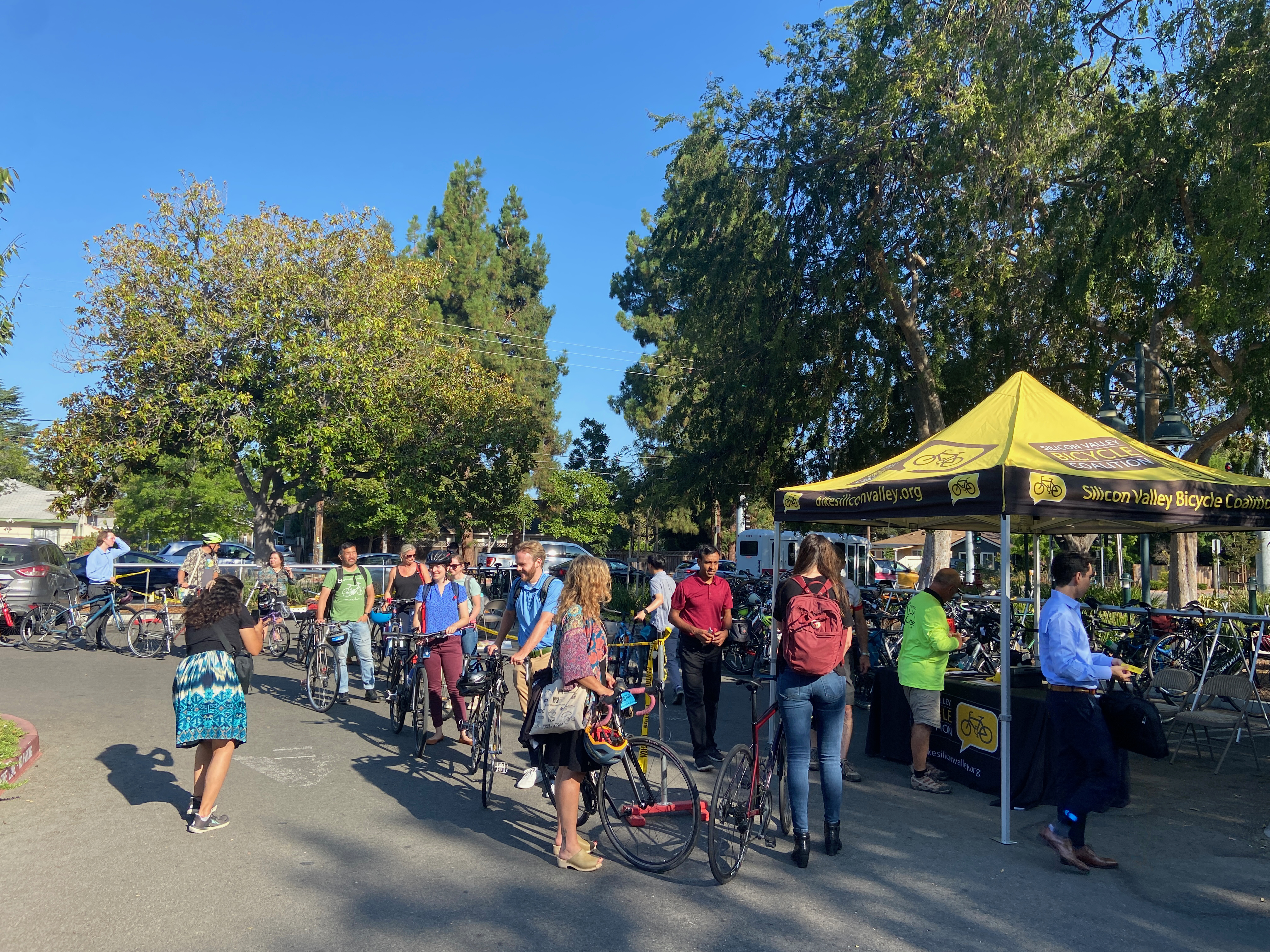 9:30am Mayor of Mountain View gave introduction, SVBC Director welcomed everyone introduced keynote speaker
10-11am Keynote speaker, Andrew Fremier Exectuive Director of MTC (the regional transit planning in charge of bay area-wide intercity connectivity like bridges, bay trail, highways, etc.) speaking about bike infrastructure and cross-bay connectivity on bike, panel discussion with San Mateo county supervisor David Canepa & Santa Clara county supervisor Cindy Chavez. They talked about distributing county money back to cities for bike infrastructure projects, what the priority areas are and how to do it equitably. There was some discussion about stopping widening of freeways like 101 which makes it harder to connect communities on foot/bike to cross over them.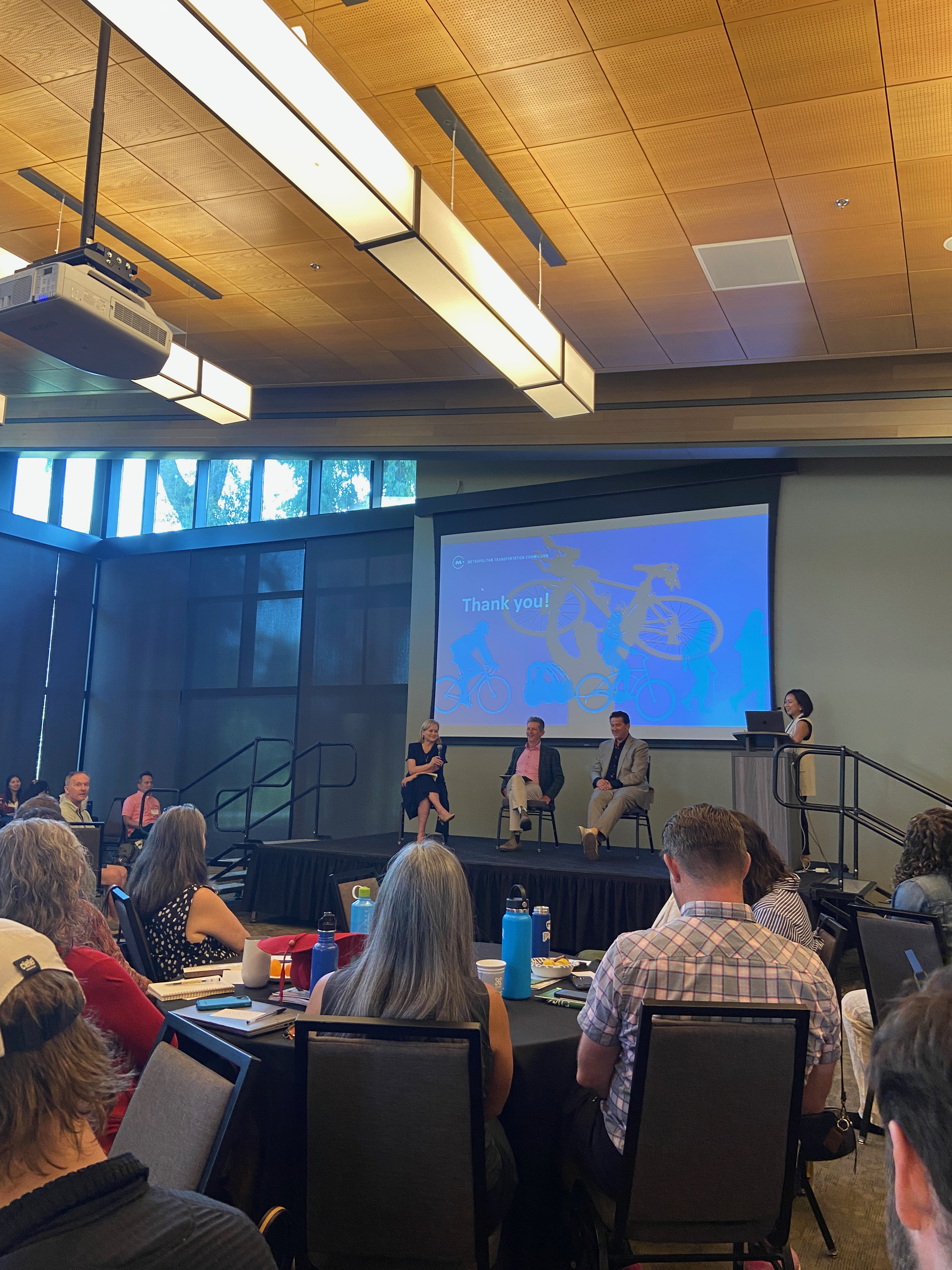 11-12 a bike tour with Mountain View city staff of their infrastructure–some excellent stuff around the Google offices (protected bike lanes & protected intersections). Downtown MV has a pedestrianized Castro Street which is incredible.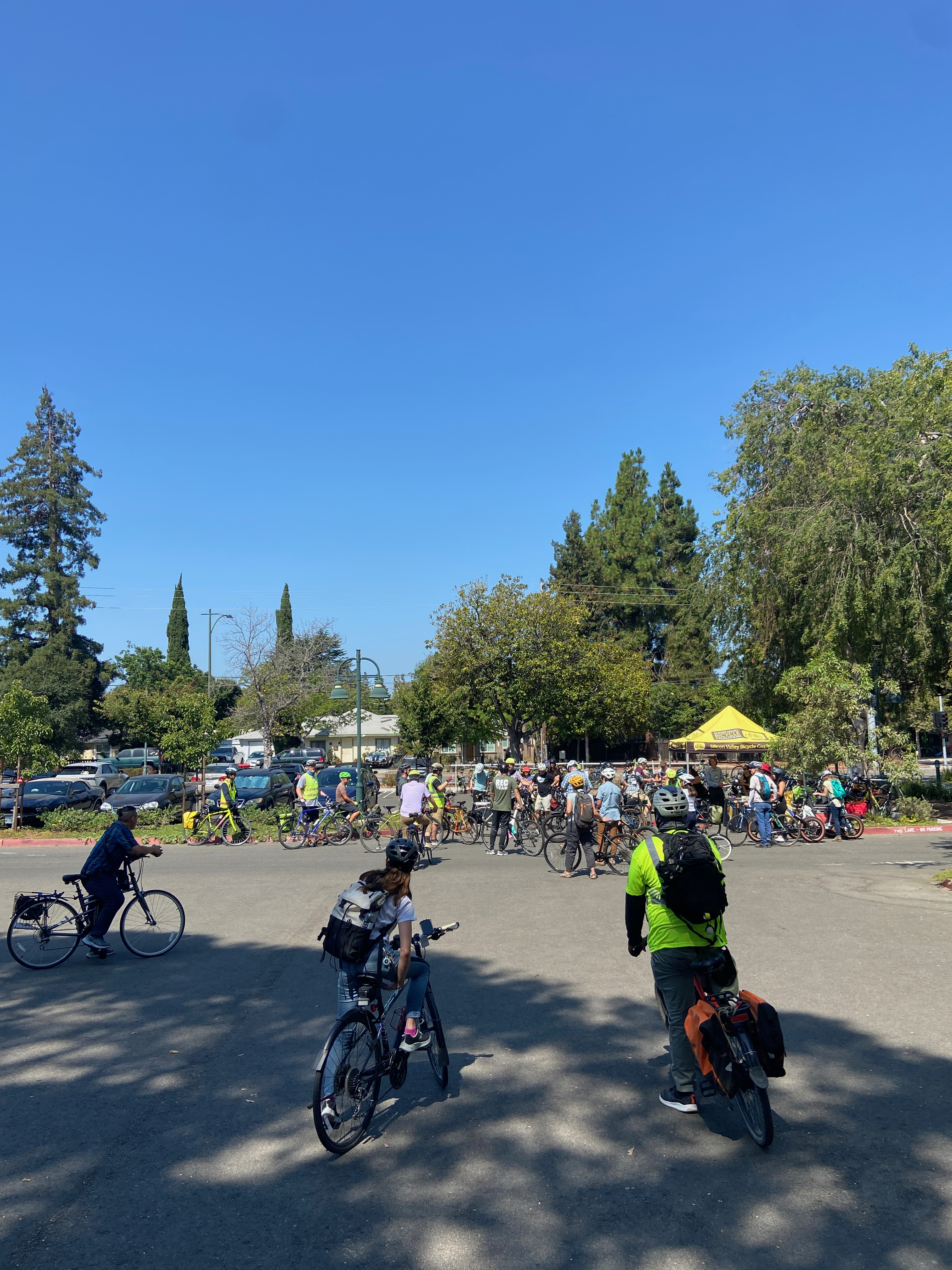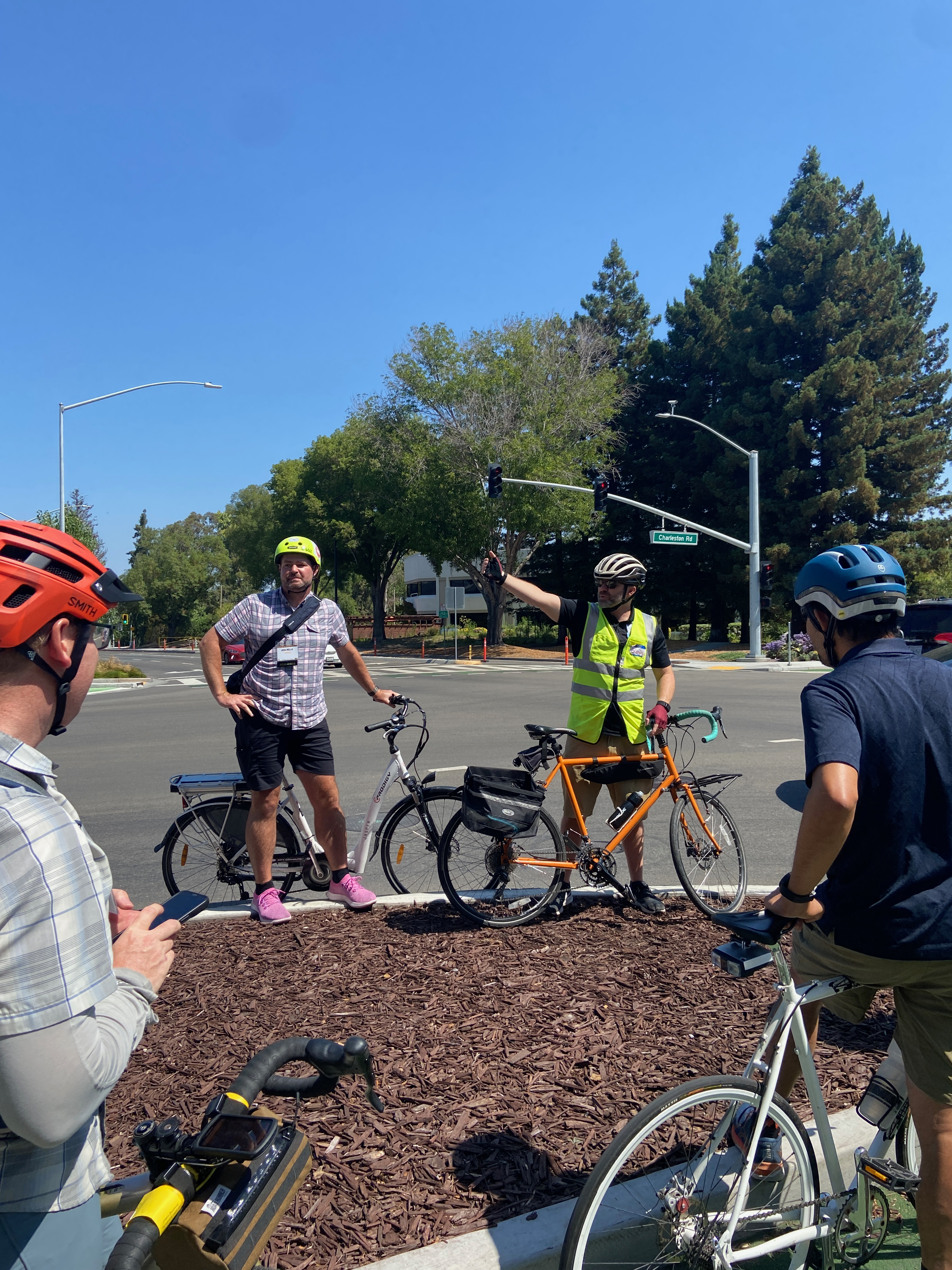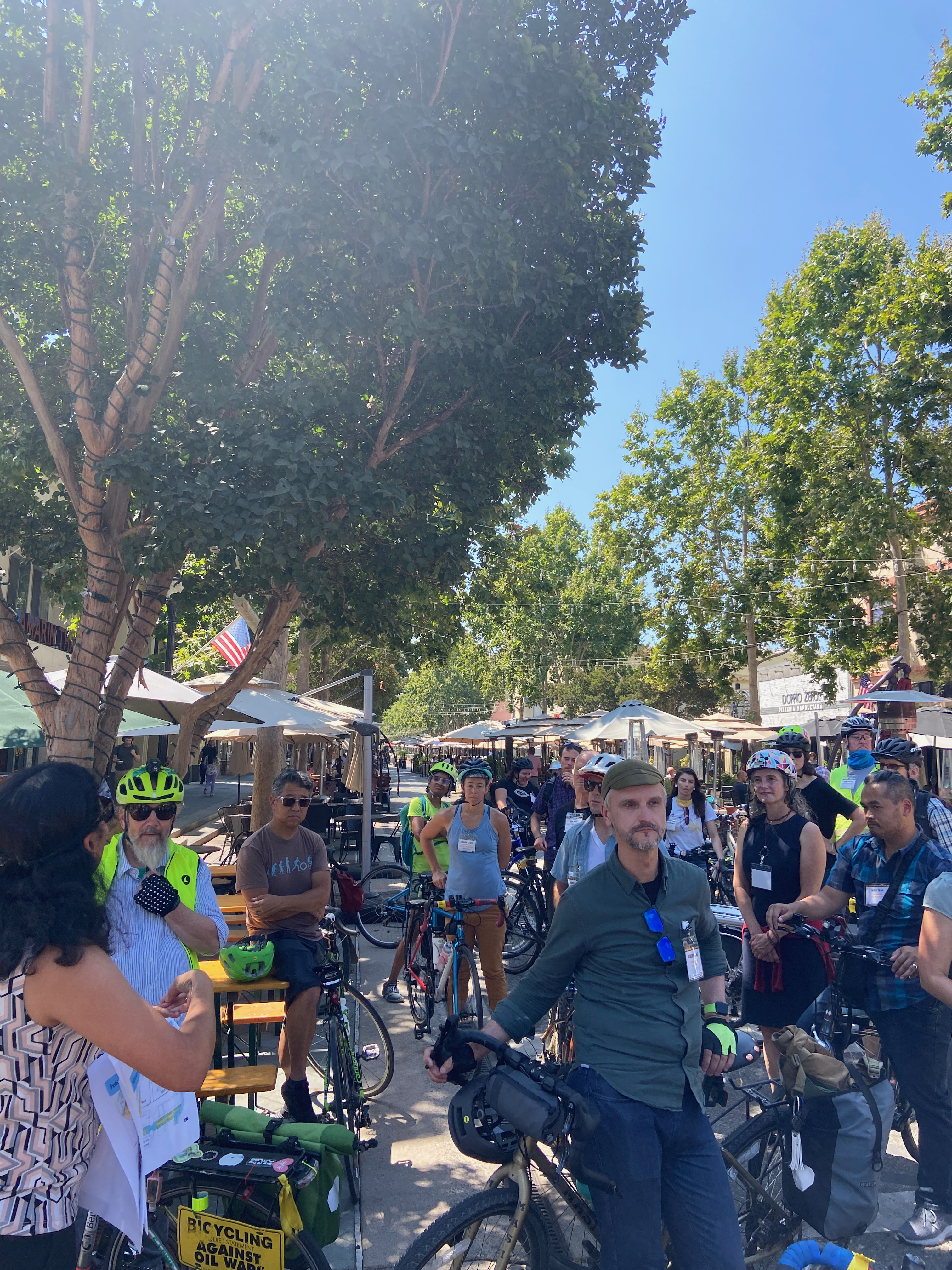 Lunchtime, met a non-profit researcher for Outride who are funded by Specialized bikes to study how youth bike riding impacts educational development & behavioral moderation of adolescents
1-2pm attended a panel session about creating safe routes to school. Witnessed some spirited back and forth over "tactical urbanism" and legal liability of cities, drivers, bicyclists, children & parents. I need to learn more about insurance/law to have a strong opinion on this one(!)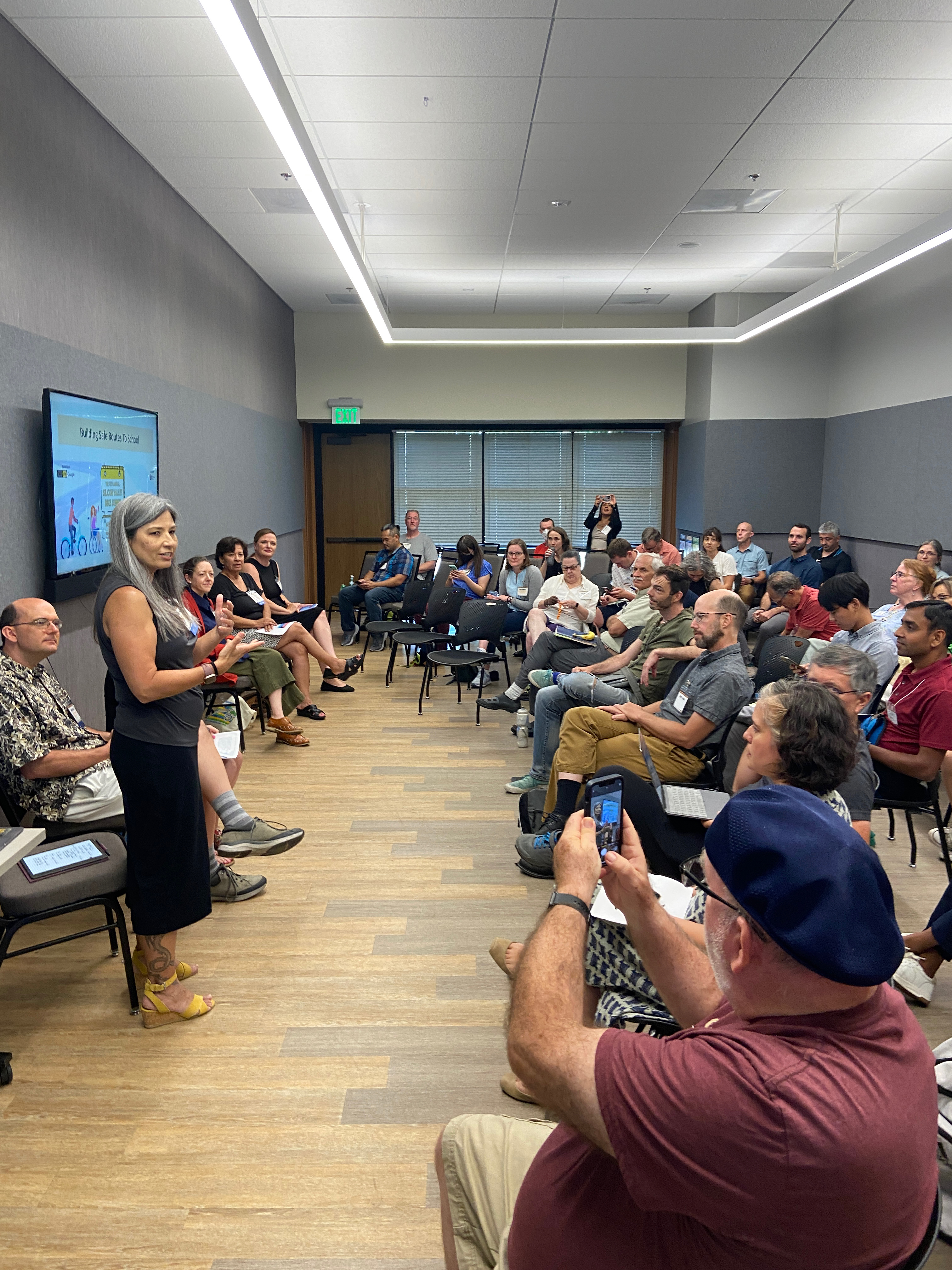 Bunch of lightning talks from local activists, SJ conservation corps that maintain the trails system, East Palo Alto & Half Moon Bay activites who teaches bike repairs skills to kids & adults, anti-highway widening activism
Awards for local activists: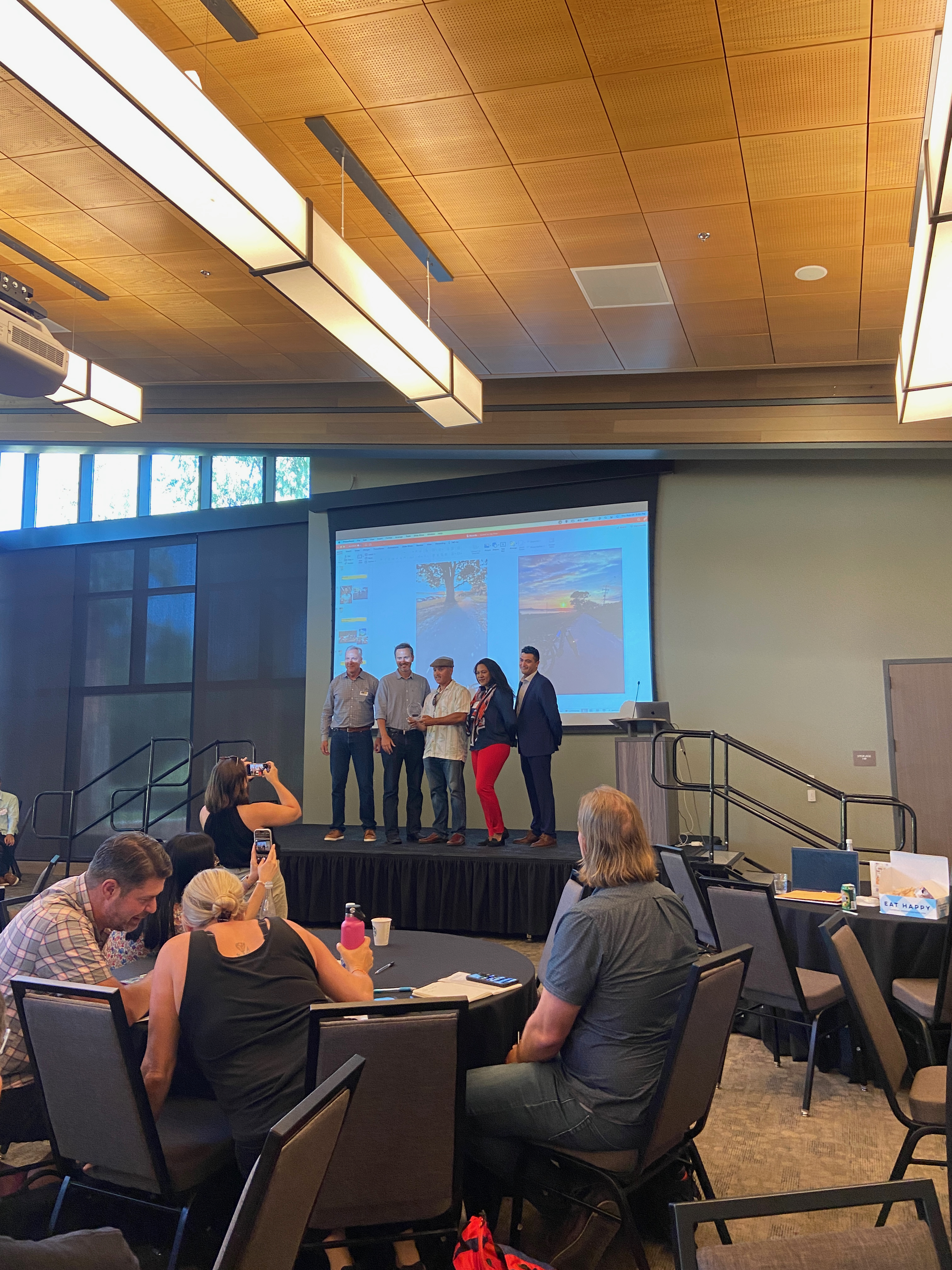 Wrap-up happy hour where I met the mayor of Los Gatos and had an at-length conversation about the politics of the city, certain vocal residents' opposition to high-density housing, what bike culture exists in Los Gatos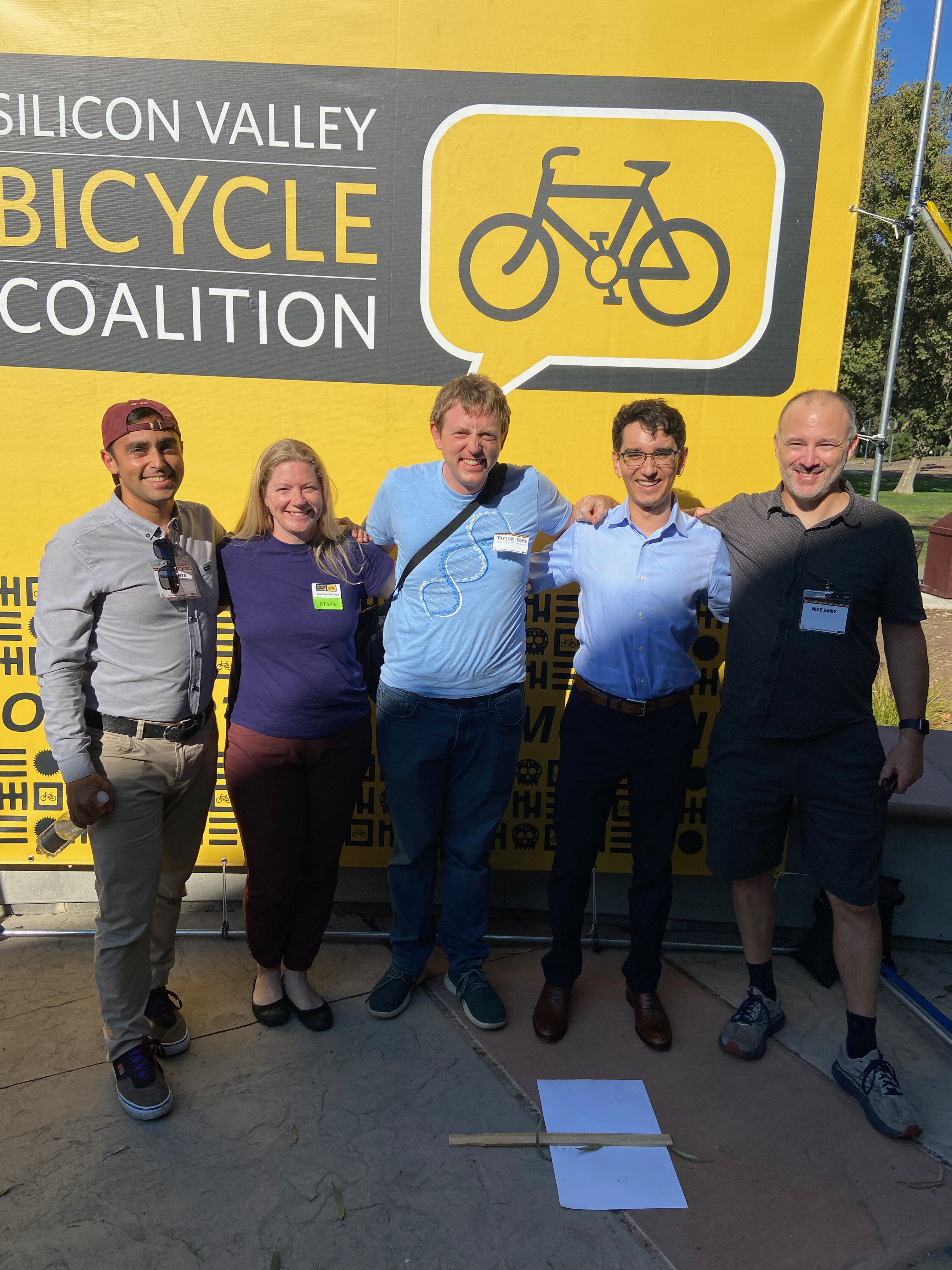 It was awesome and inspiring–I do hope to attend next year.