Visit to Newport Beach
My wife & I visited Newport Beach for a friend's wedding and got an interesting dose of Orange County.
We flew from San Francisco to Santa Ana airport over a pancake flat valley: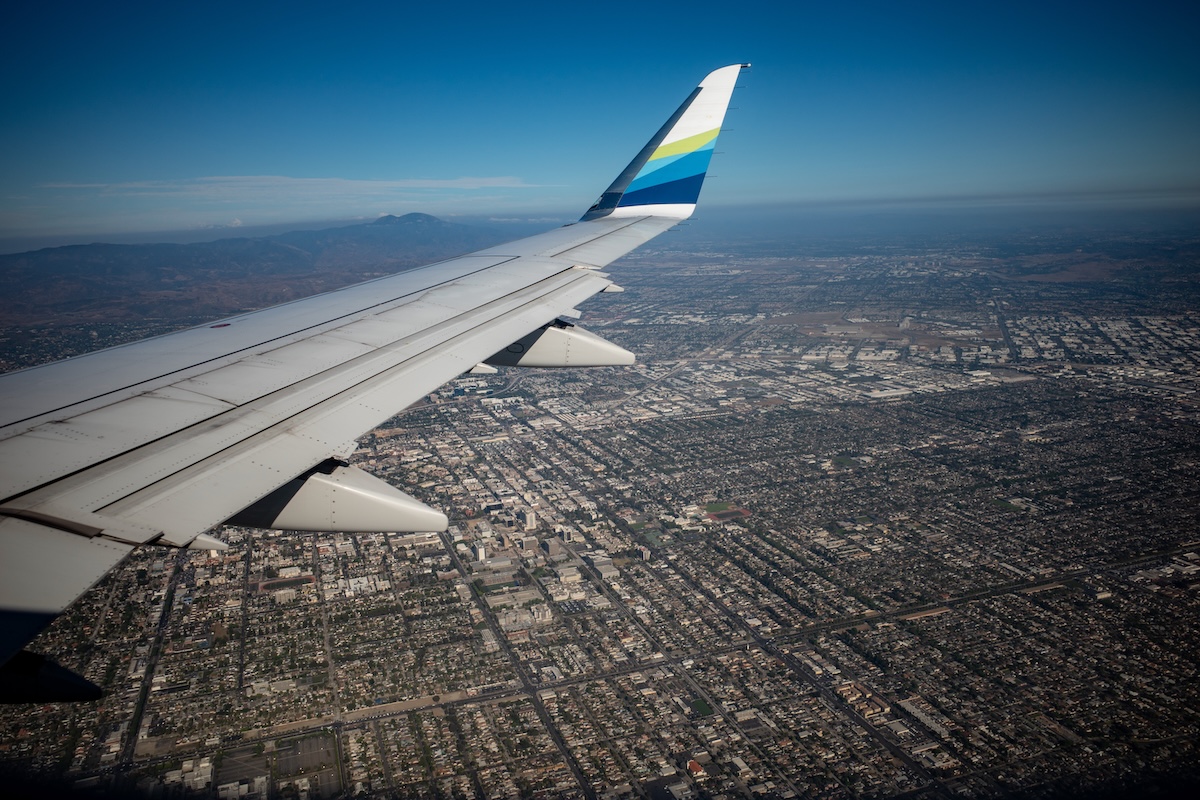 Upon arrival we realized we could take the OC Transit public bus service to the wedding's rehearsal dinner: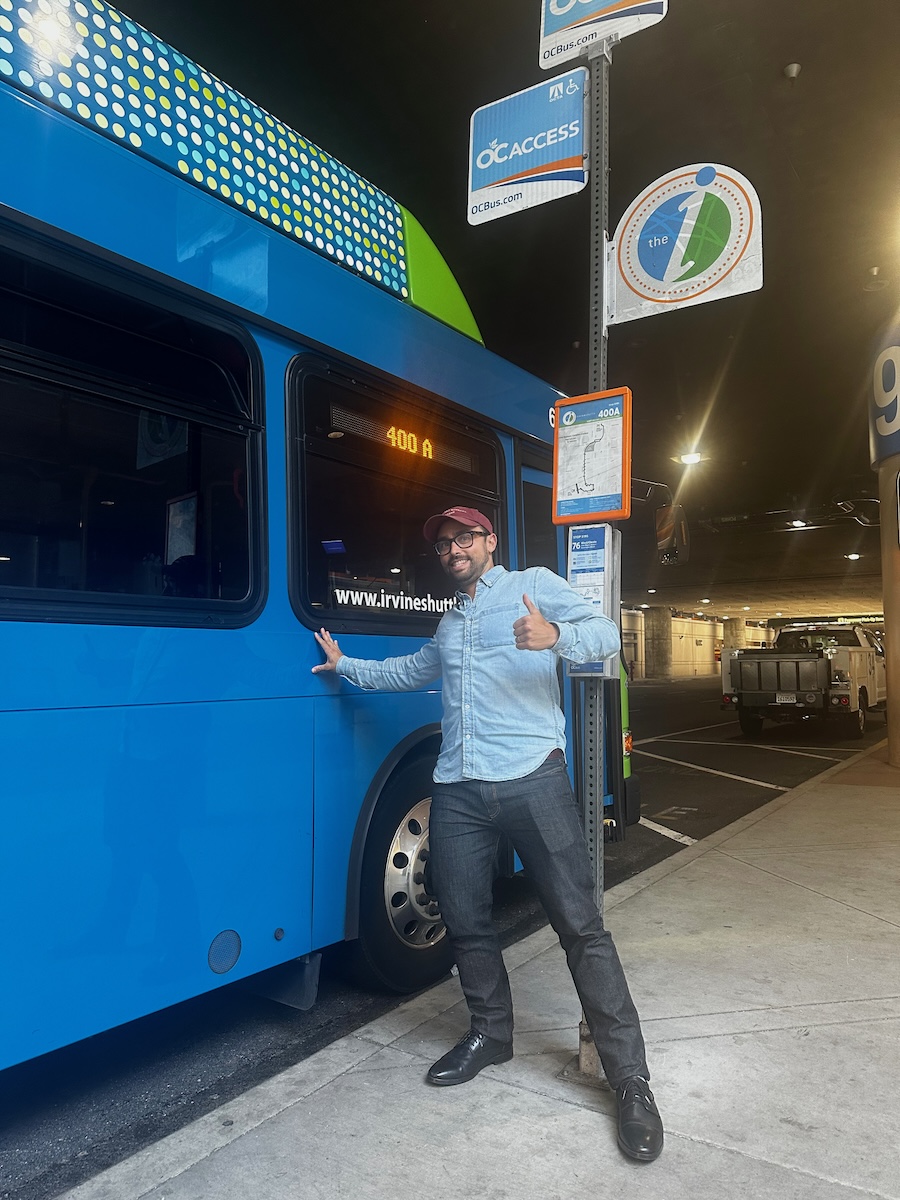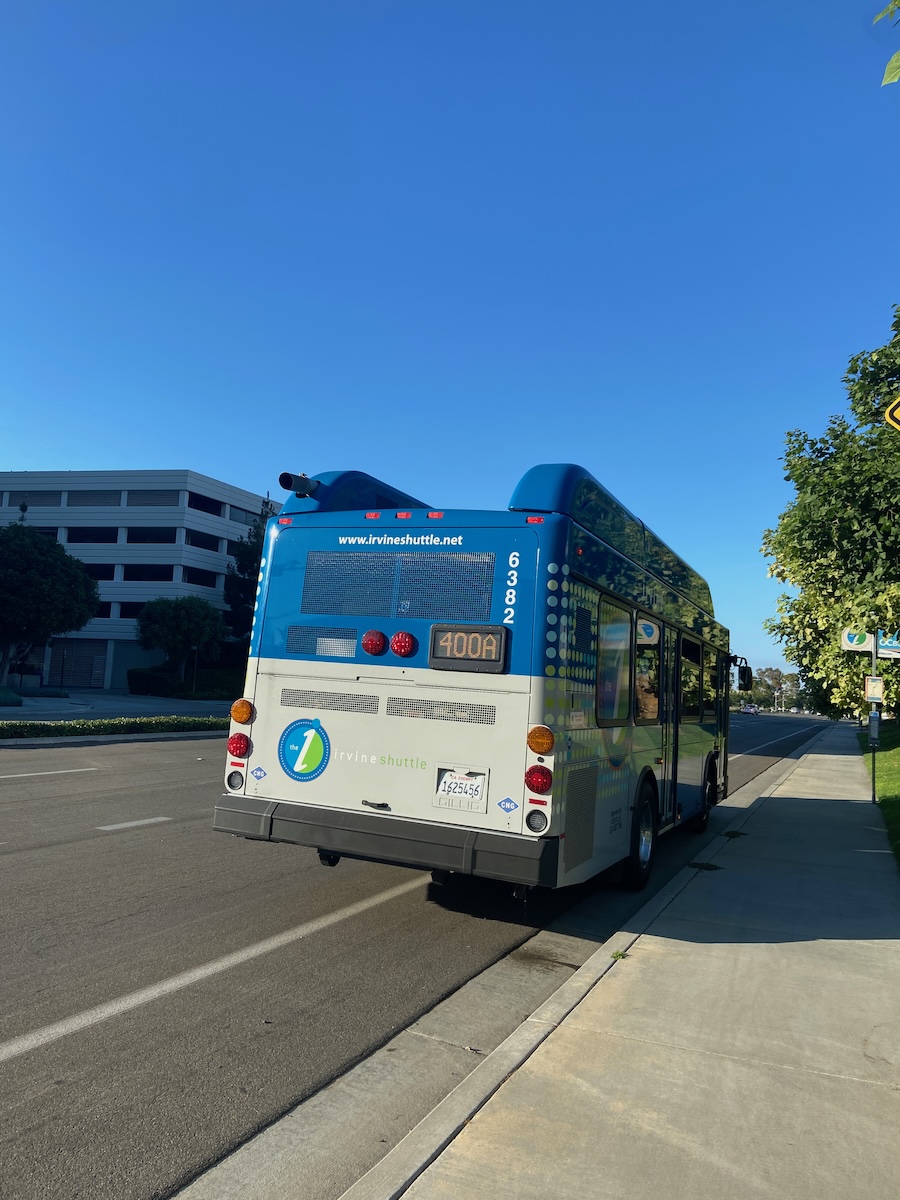 The next morning, the day of the wedding I woke up early for a very long run on the Mountains to the Sea Trail: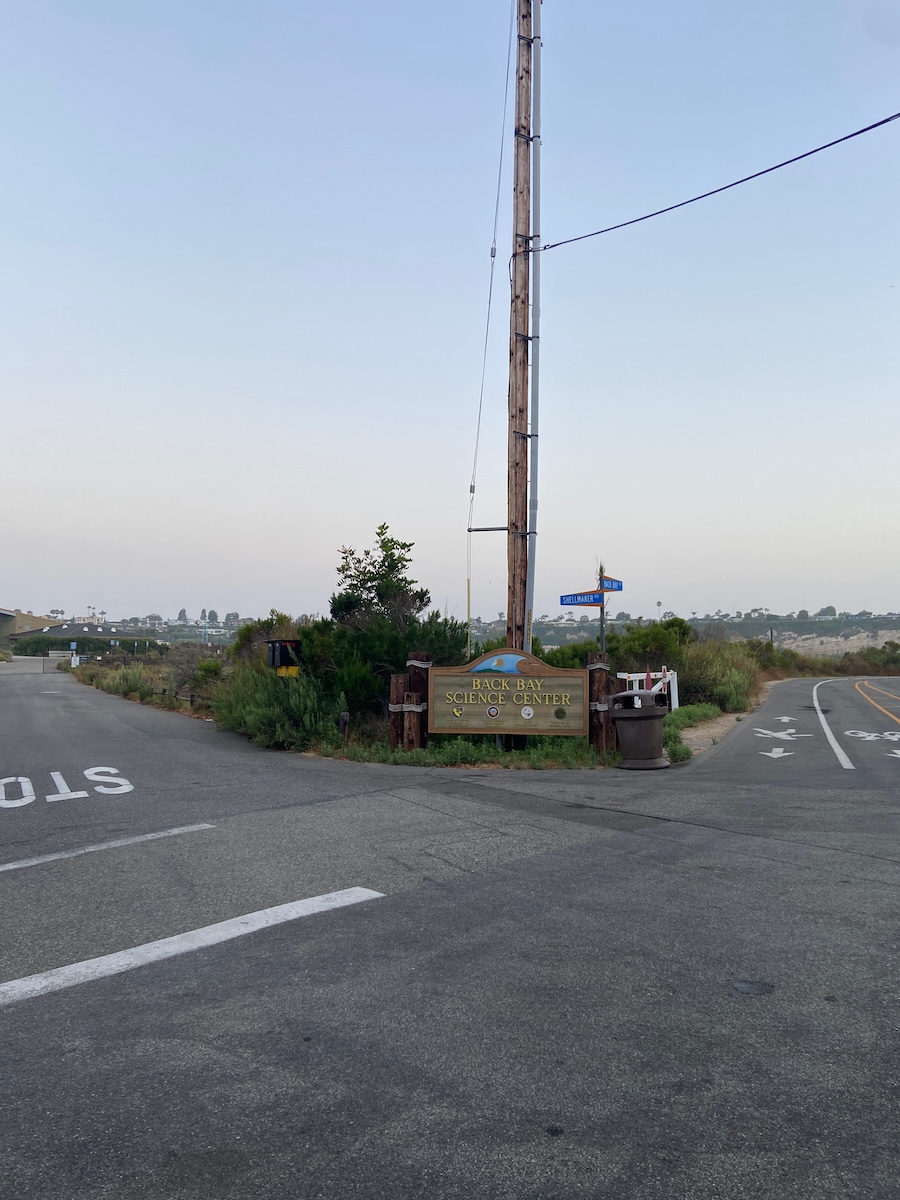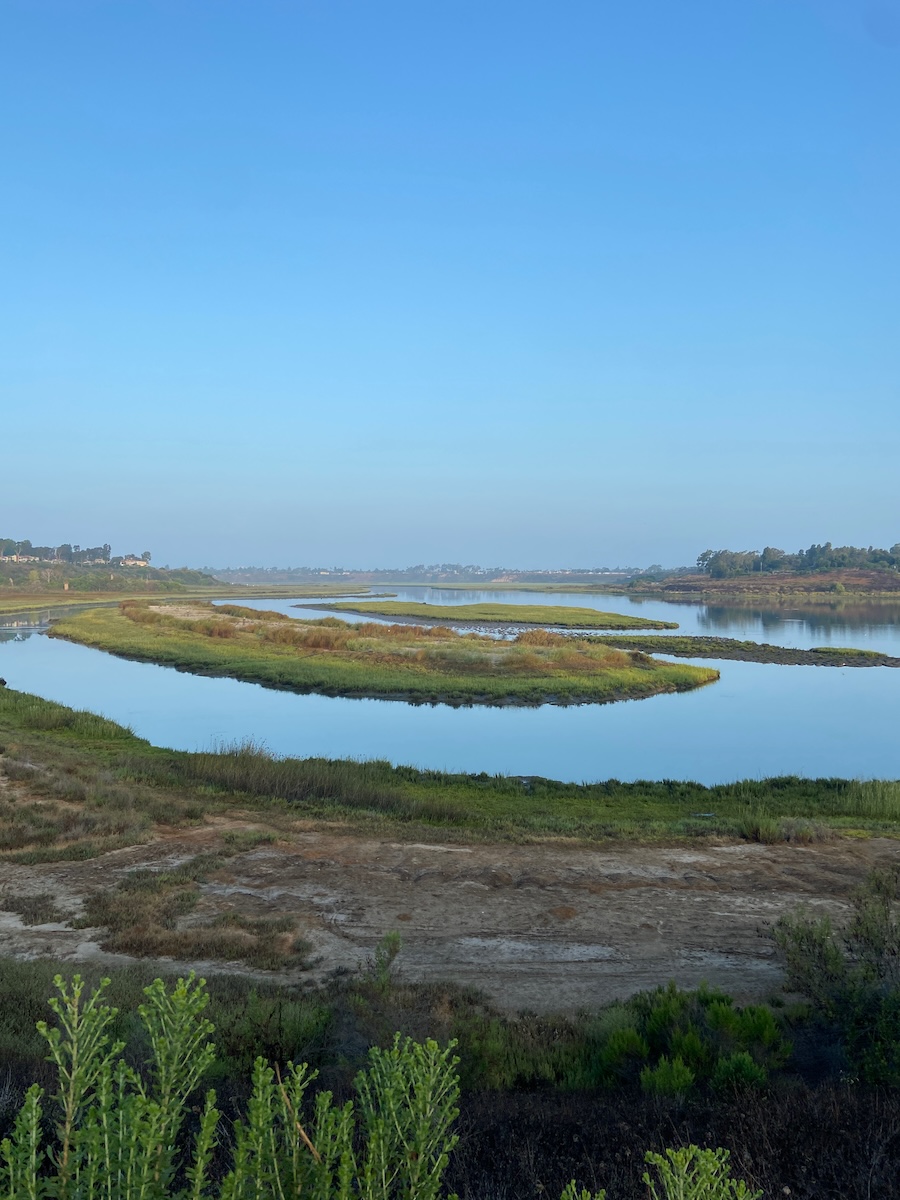 I tried out the Rayban Stories sunglasses, and taking some photos & video with them & also to listen to music while I ran: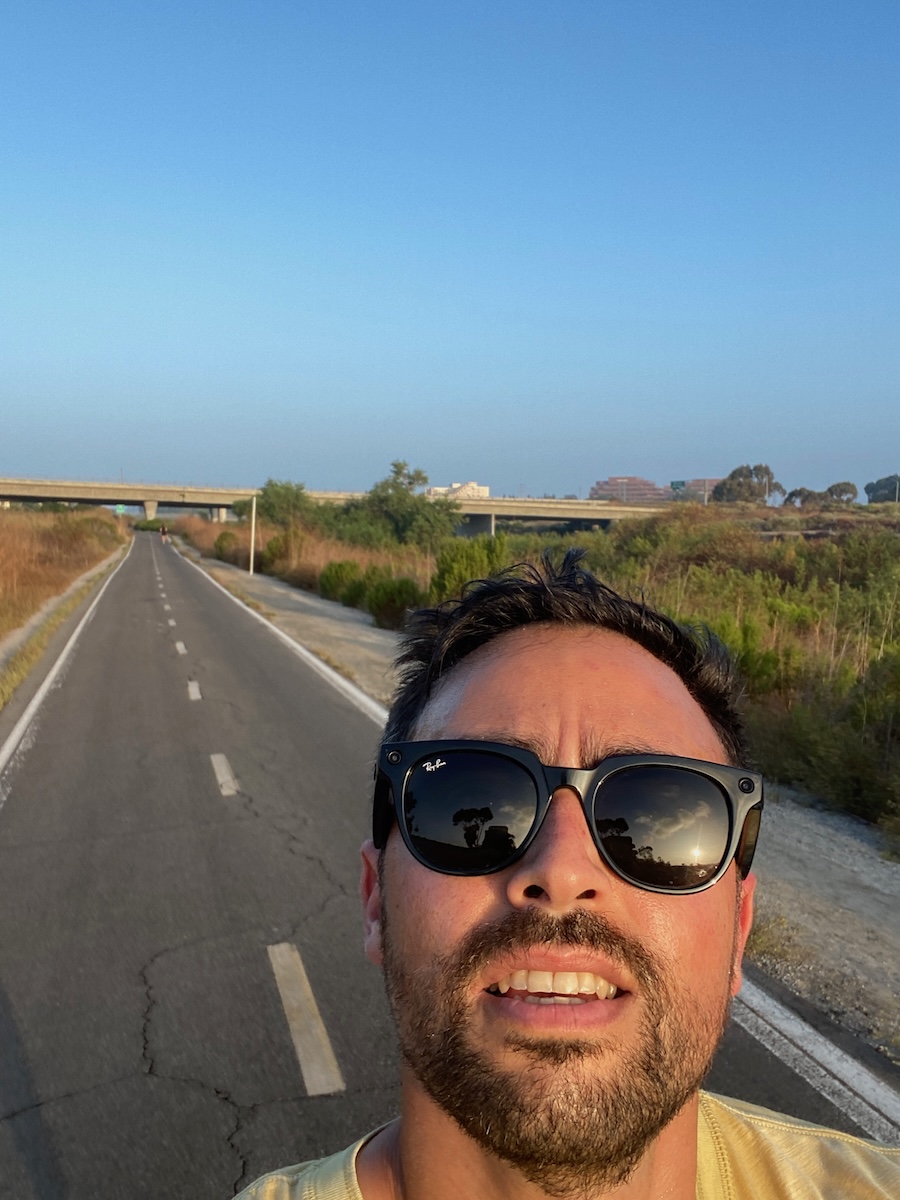 My wife & I then borrowed bikes from our hotel & rode along what we came to find out was the Pacific Coast Highway or PCH.
It was awful and noisy and we were happy to make it to "downtown" Newport Beach safely.
We made a stop for coffee at Starbucks on the side of the highway on our way: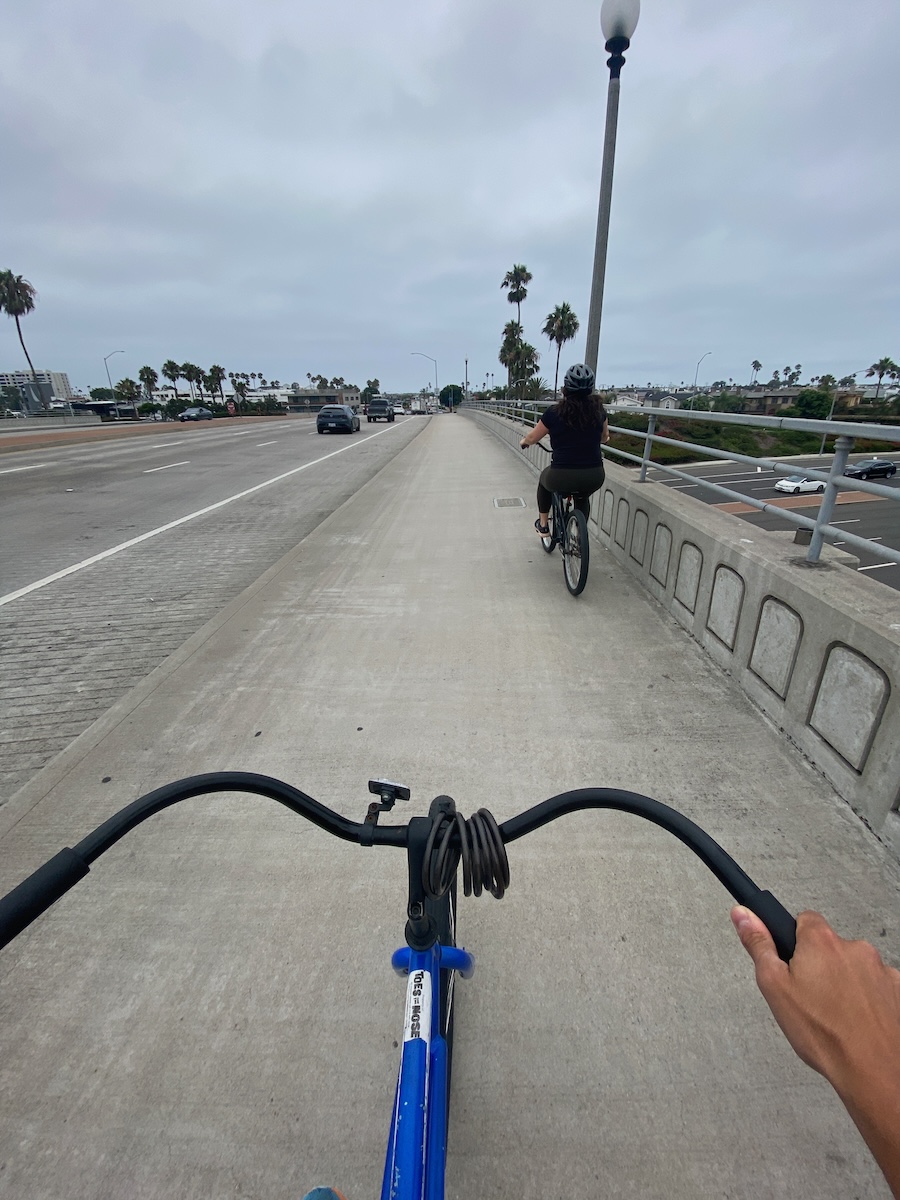 We had brunch with a group of other wedding attendees, and then biked along the beach front which was gorgeous and very bike-friendly: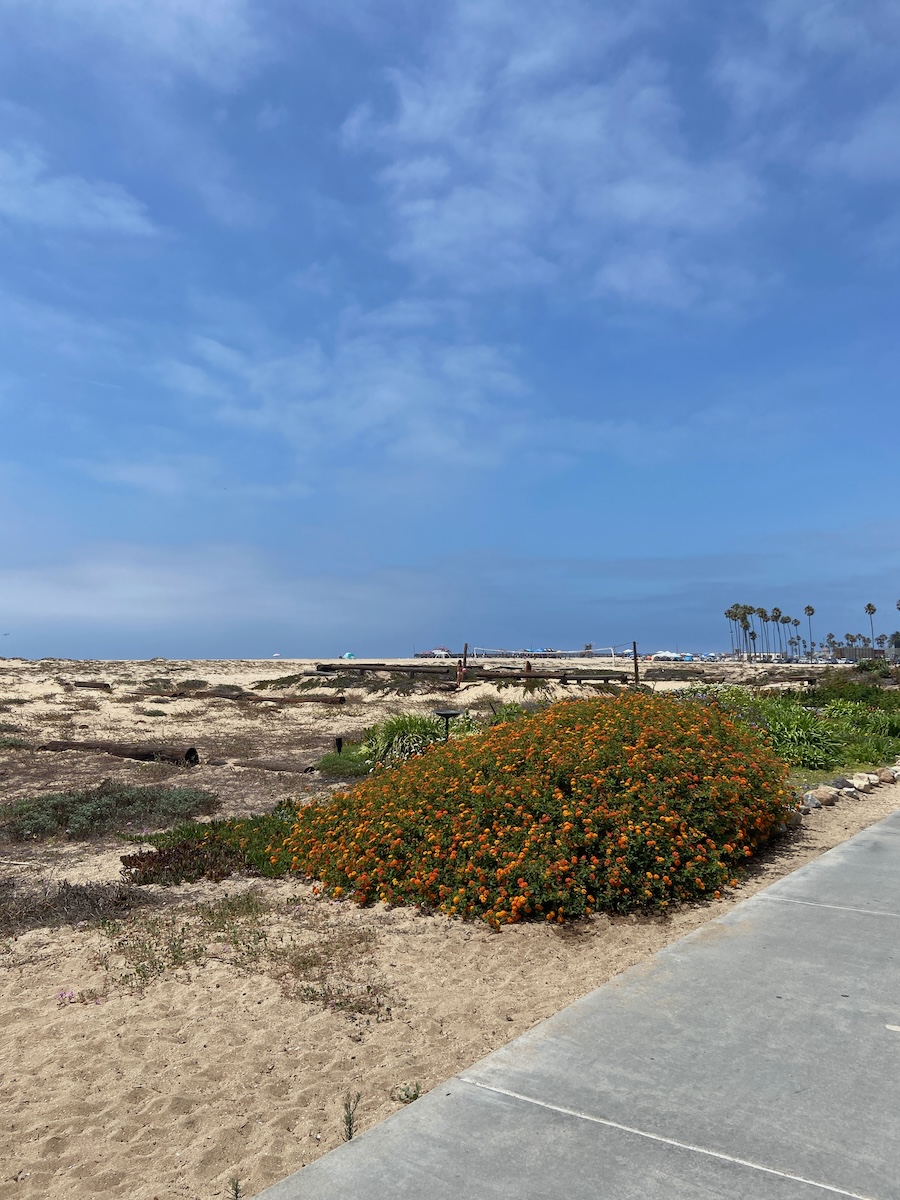 At the end of the bike path we hopped on a ferry taking us to Balboa Island, $1.75 per passenger.
It was cash only & we had to ask a very kind stranger to give us the money in exchange for digitally transferring her money (via Apple Pay).
It was a pretty chill 2-minute boat ride: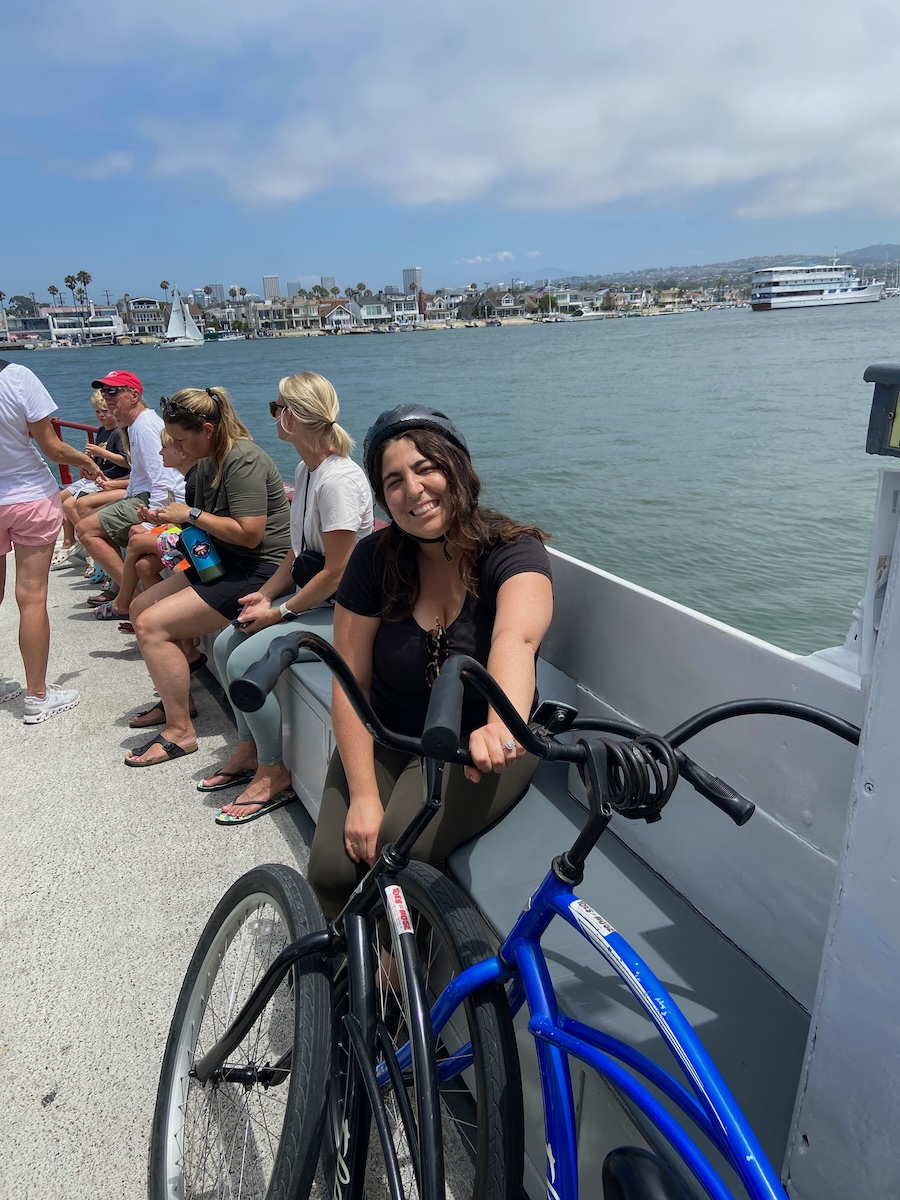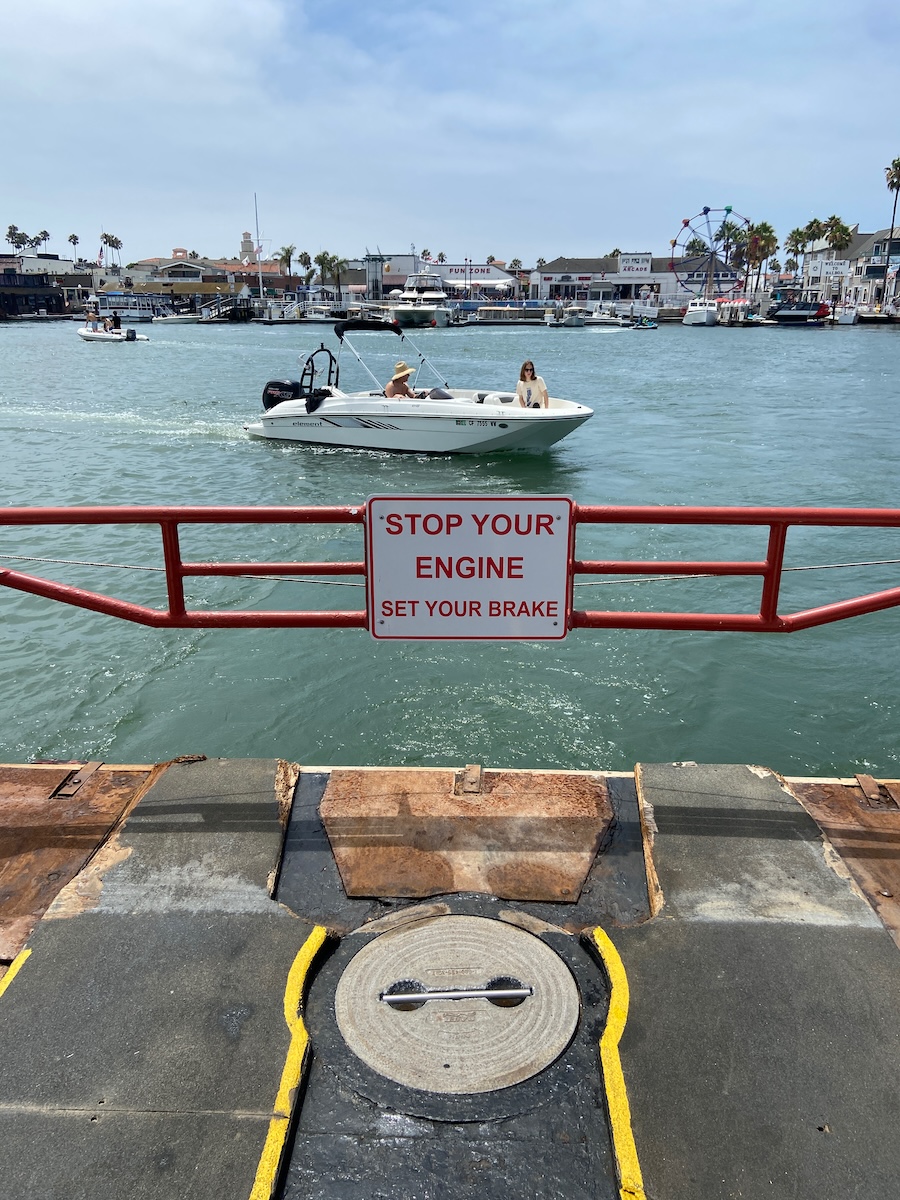 Balboa Island is extremely patriotic, with lots of loud American icons proudly on display: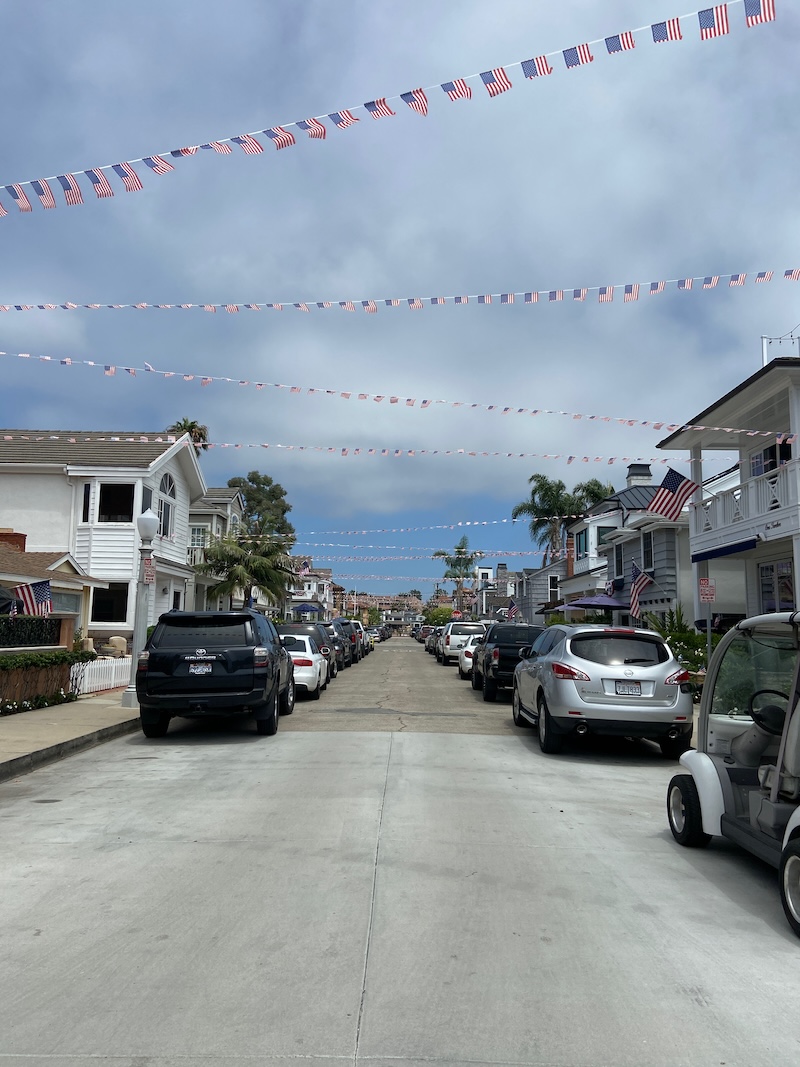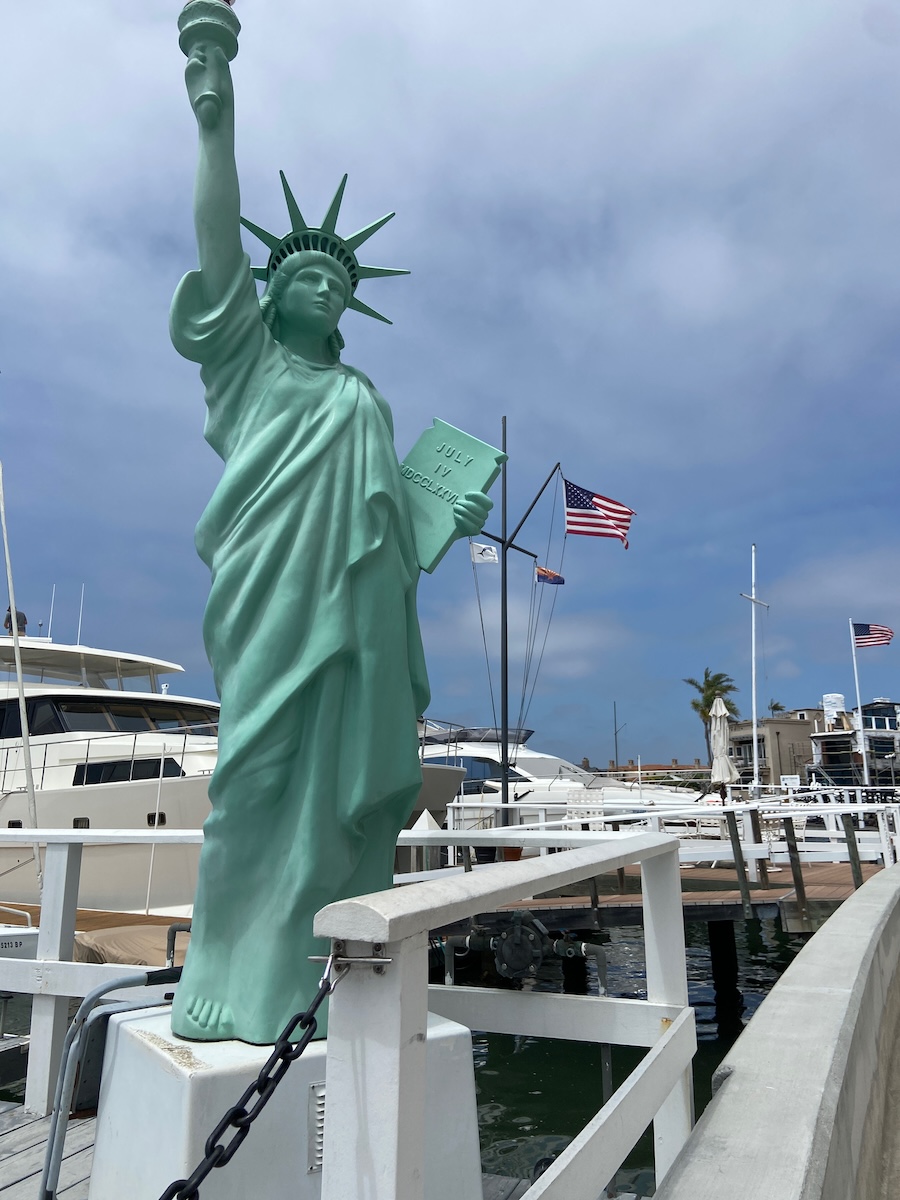 After walking the west side of the island we then rode our bikes back to our hotel, crossing back across the PCH where we saw some bike lanes (in name only):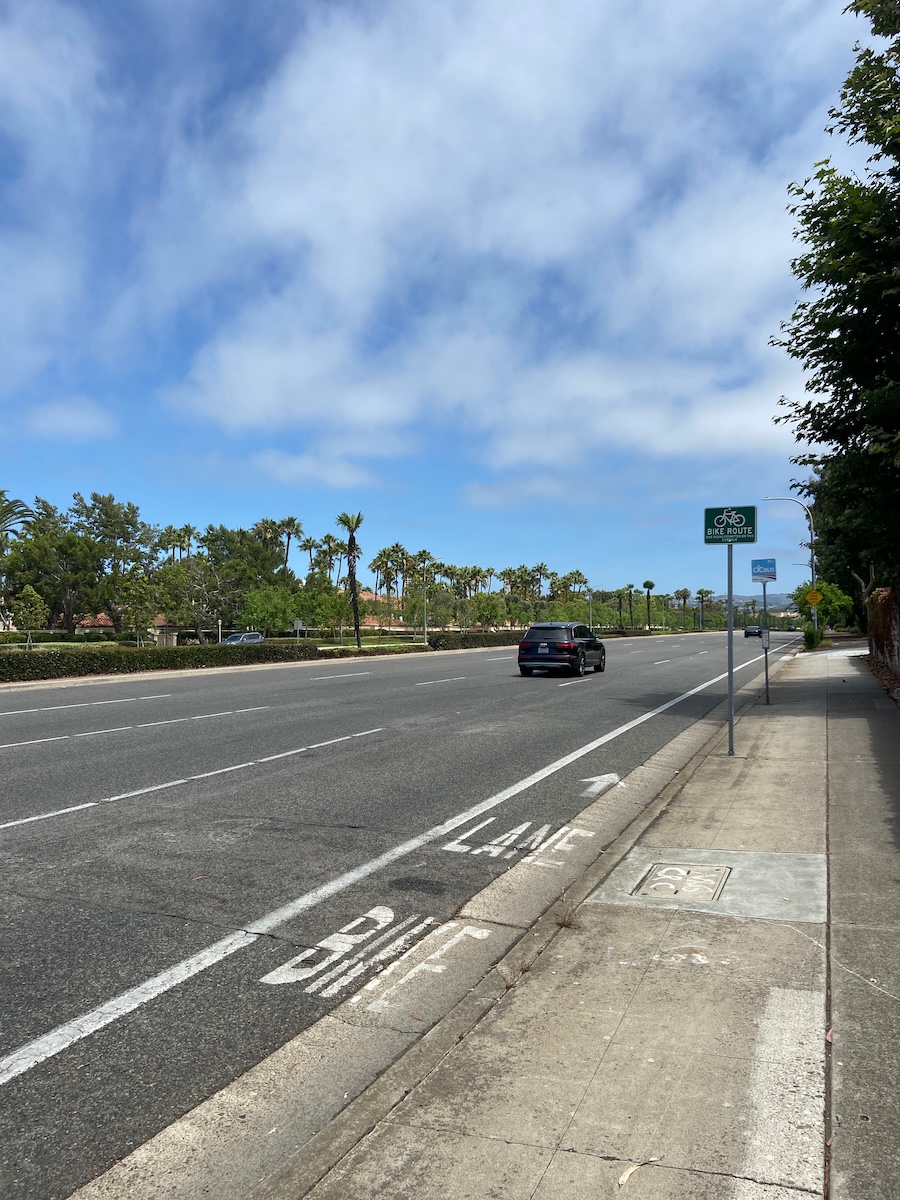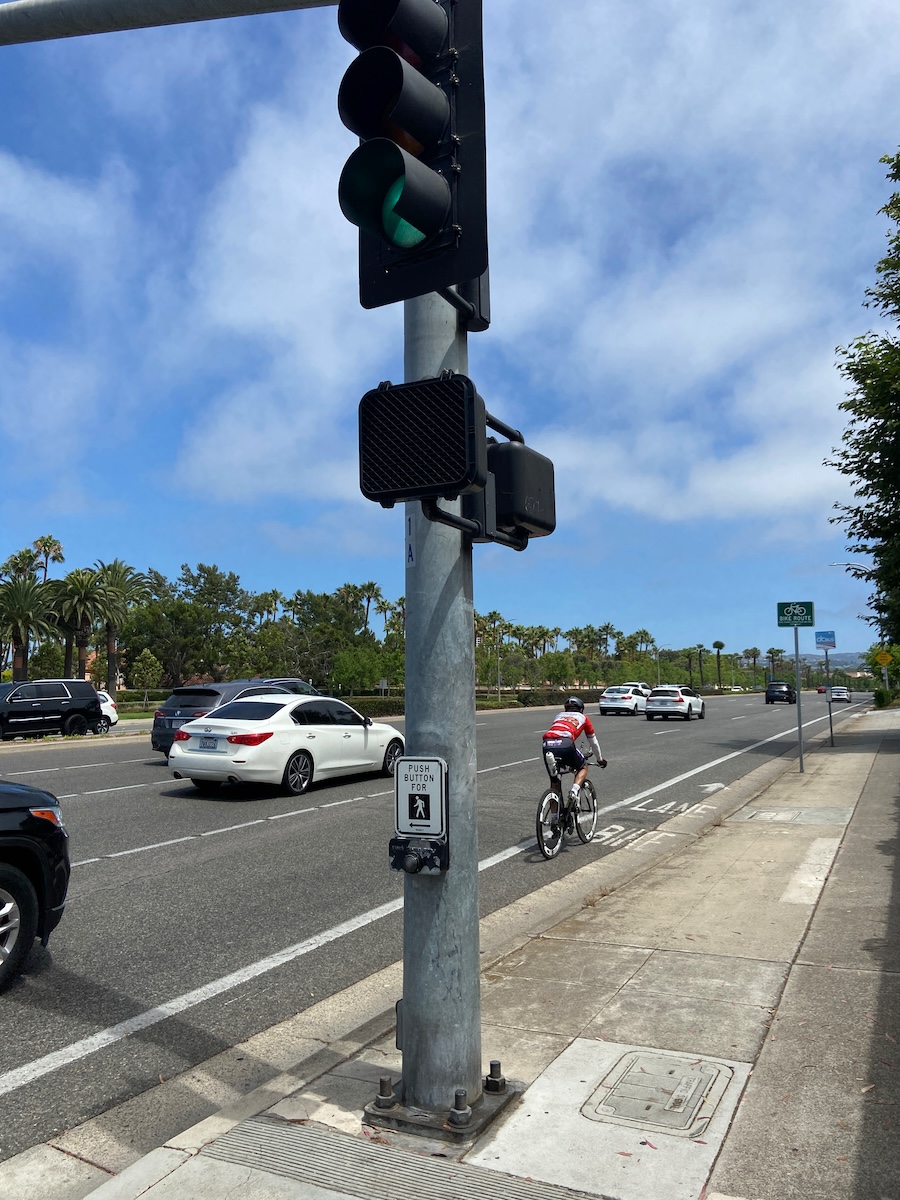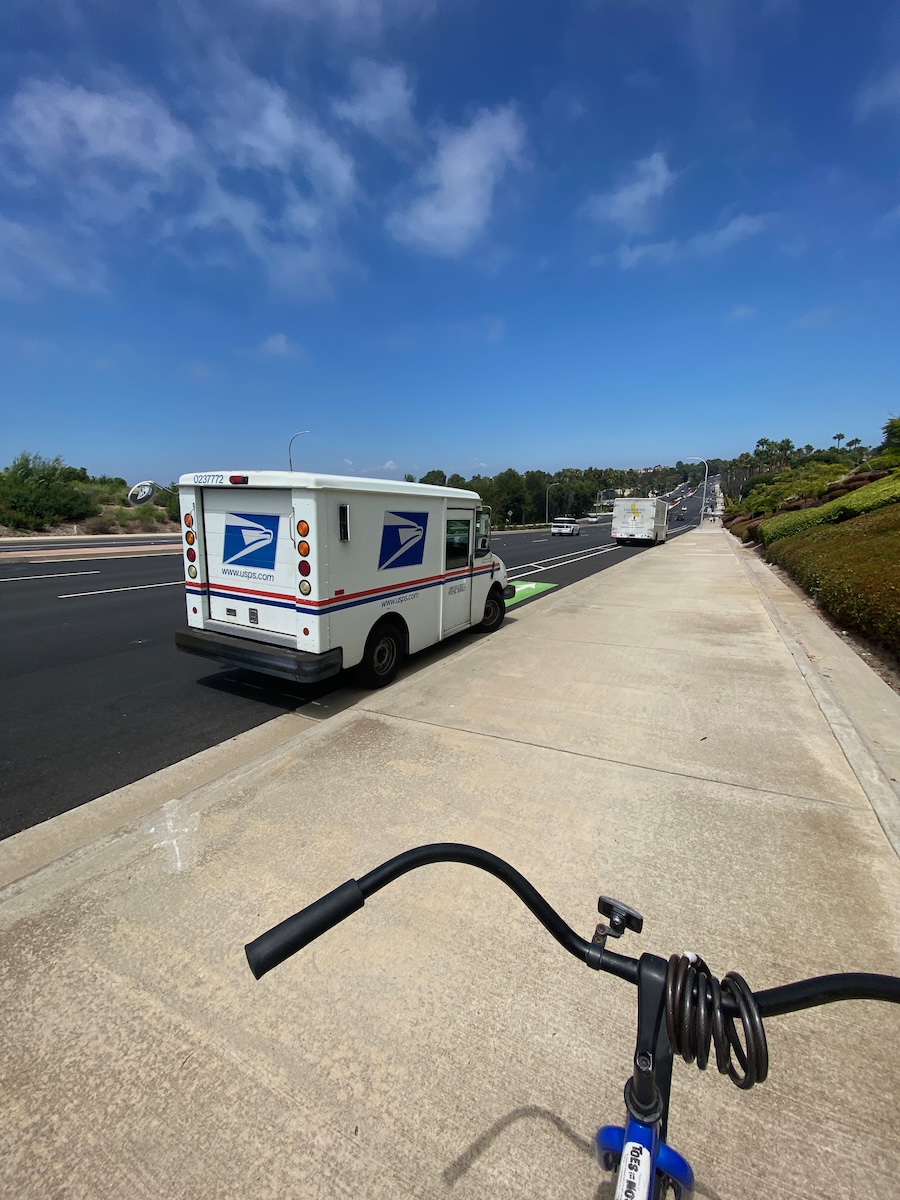 We got some rest and relaxation before attending the wedding which was a blast: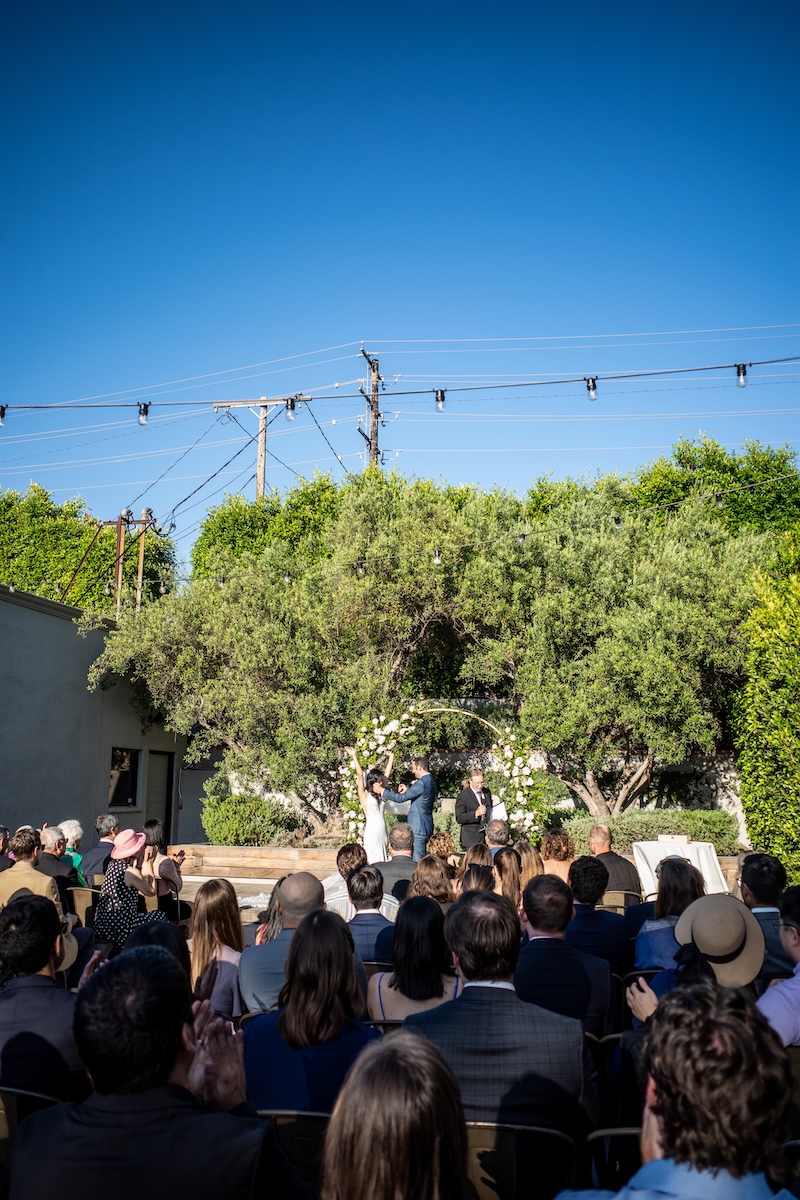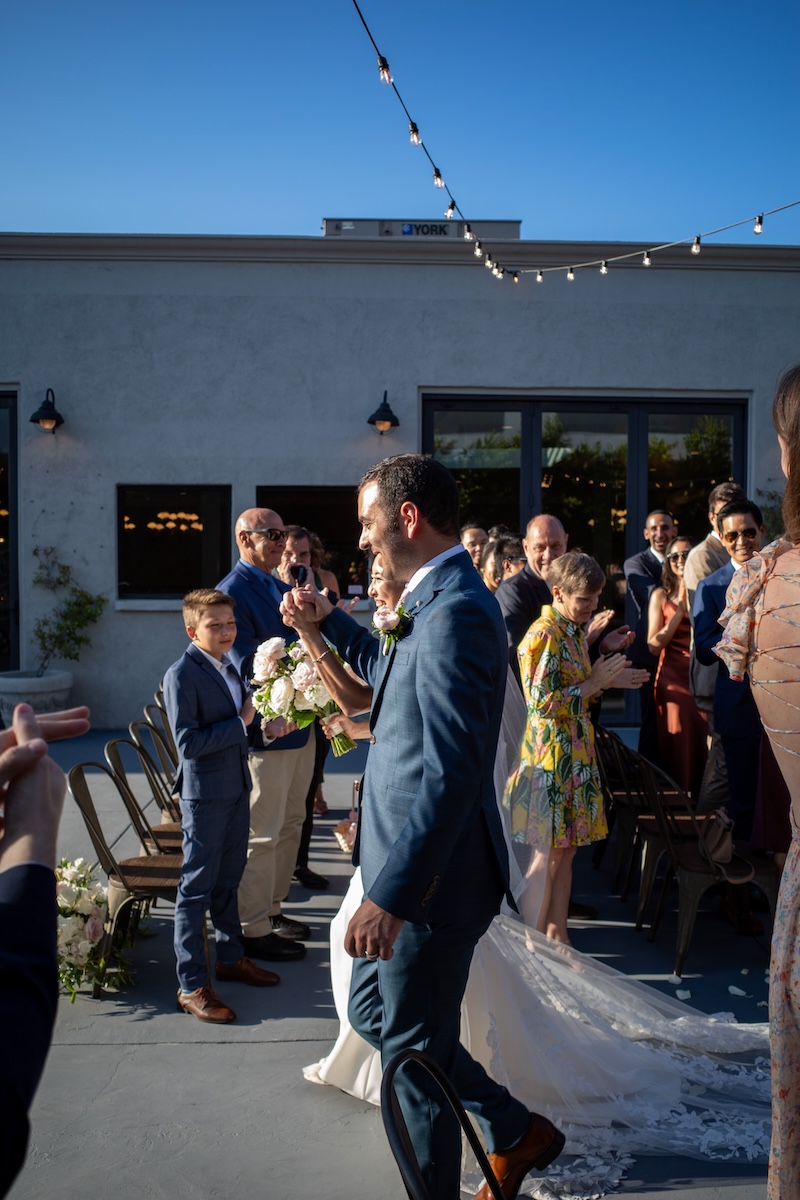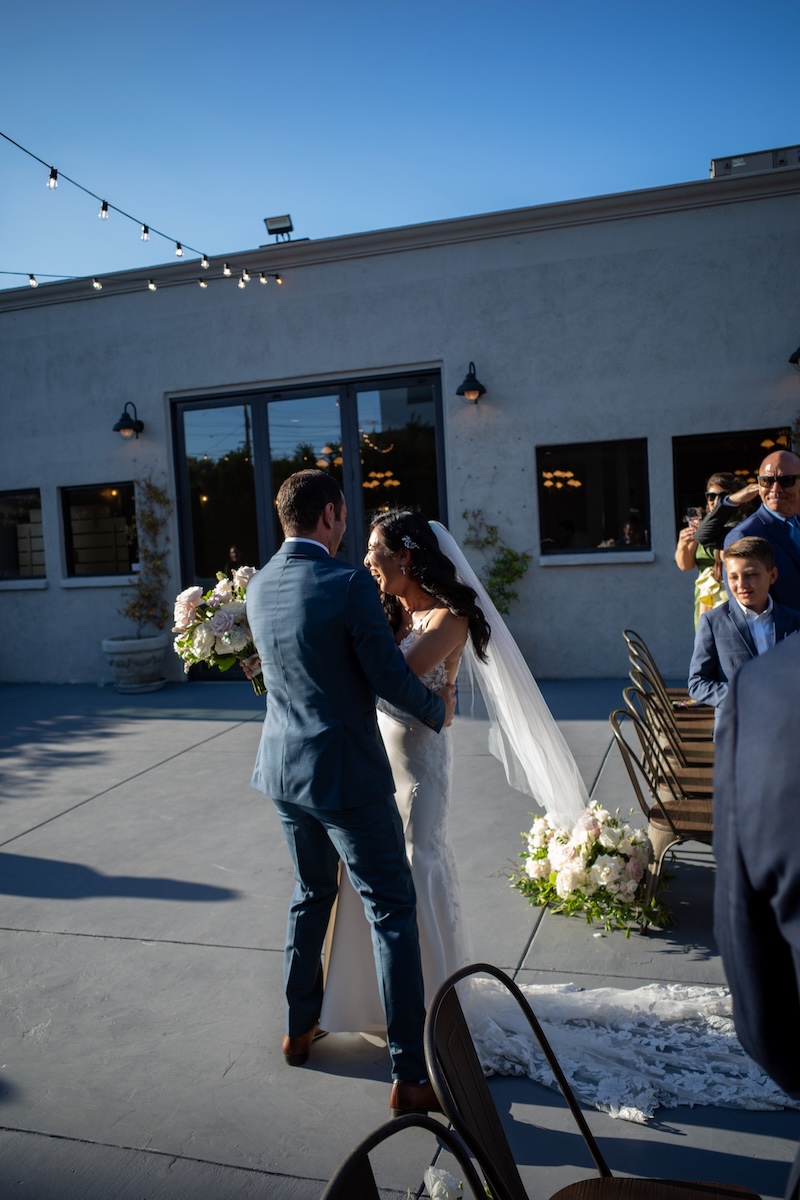 Some photos of wedding guests: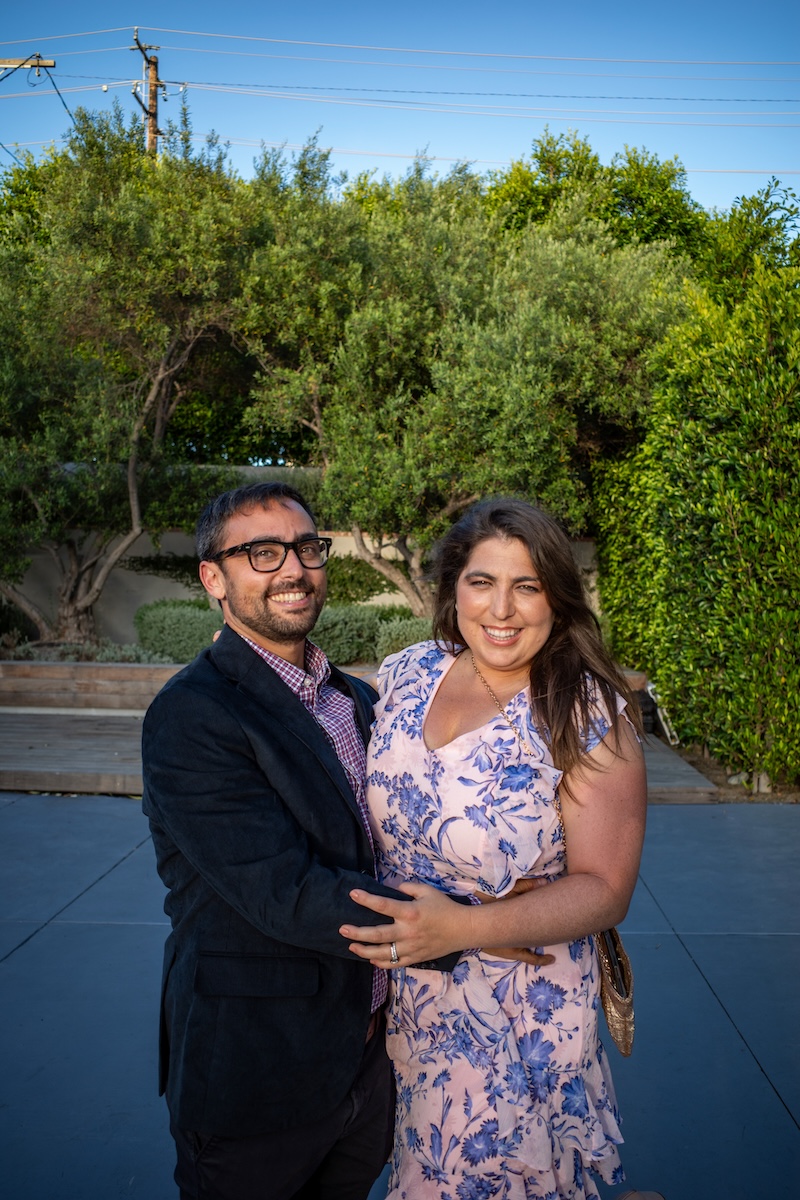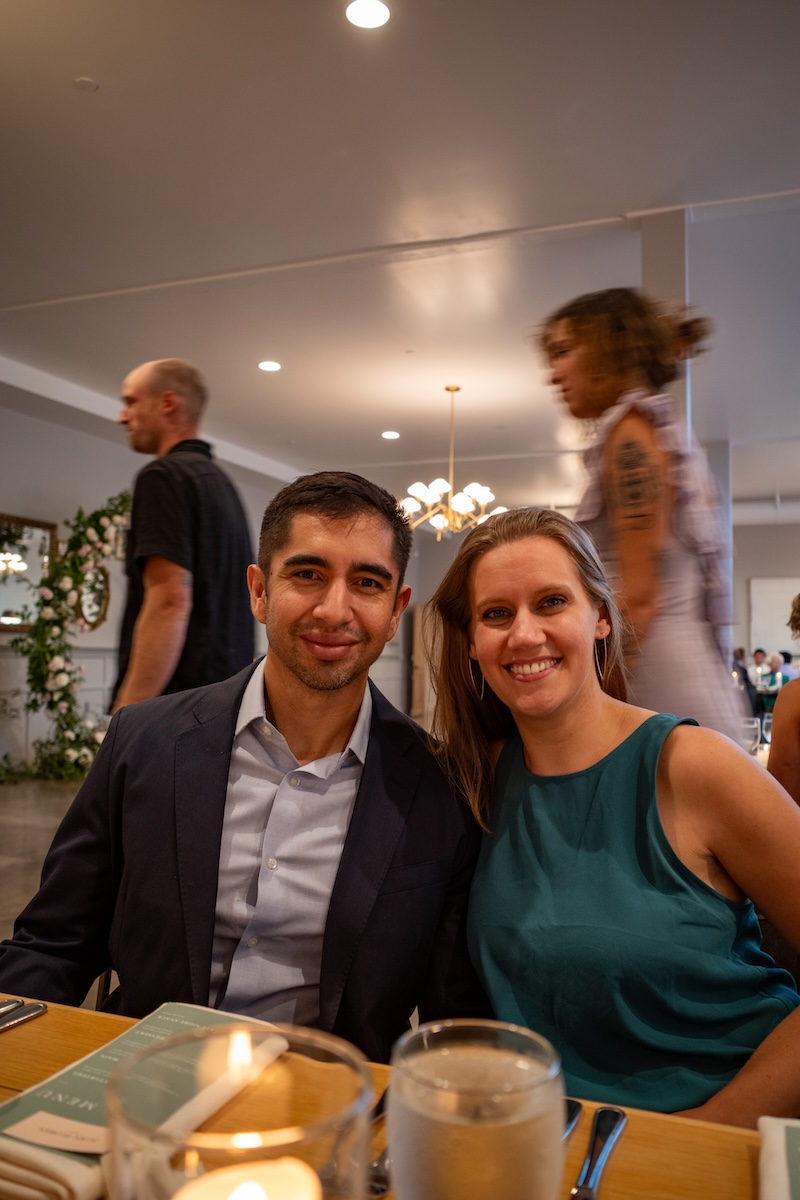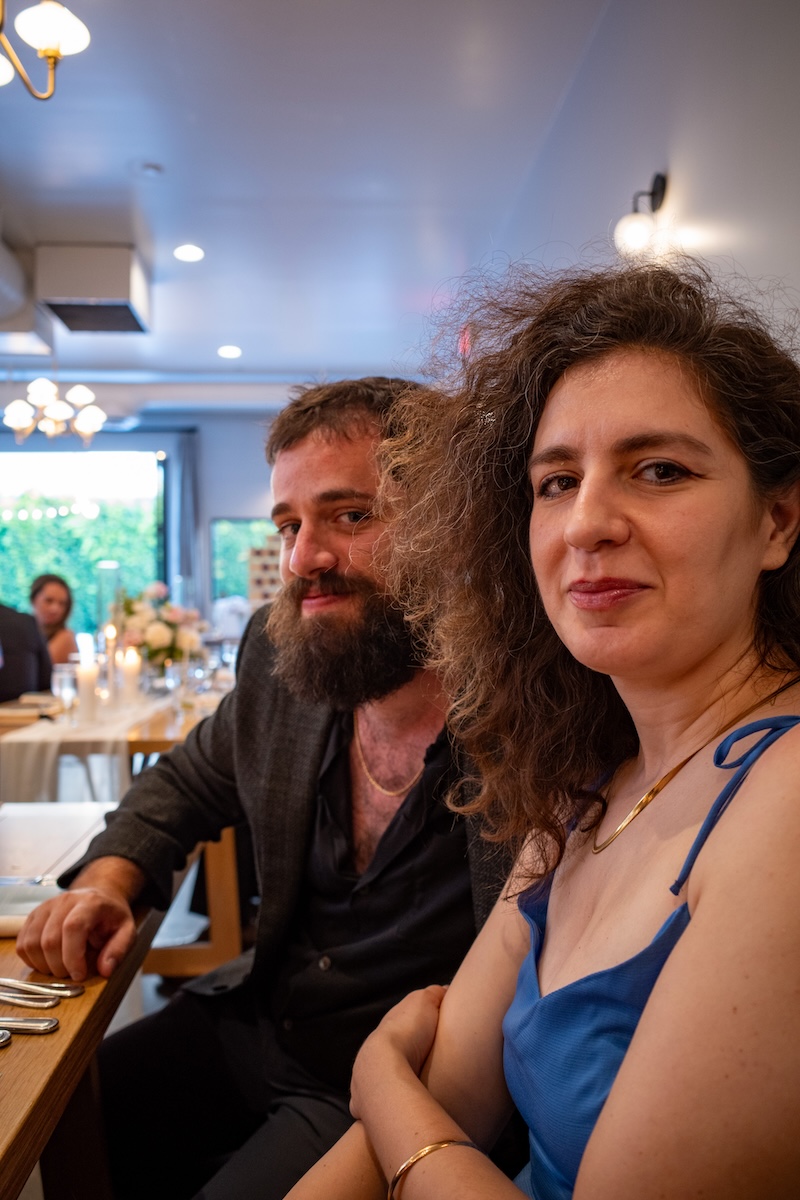 I cannot confidently predict when I will next visit Orange County, but I see its appeal and I'm sure the weather is fantastic year-round.
Kudos to Newport Beach!